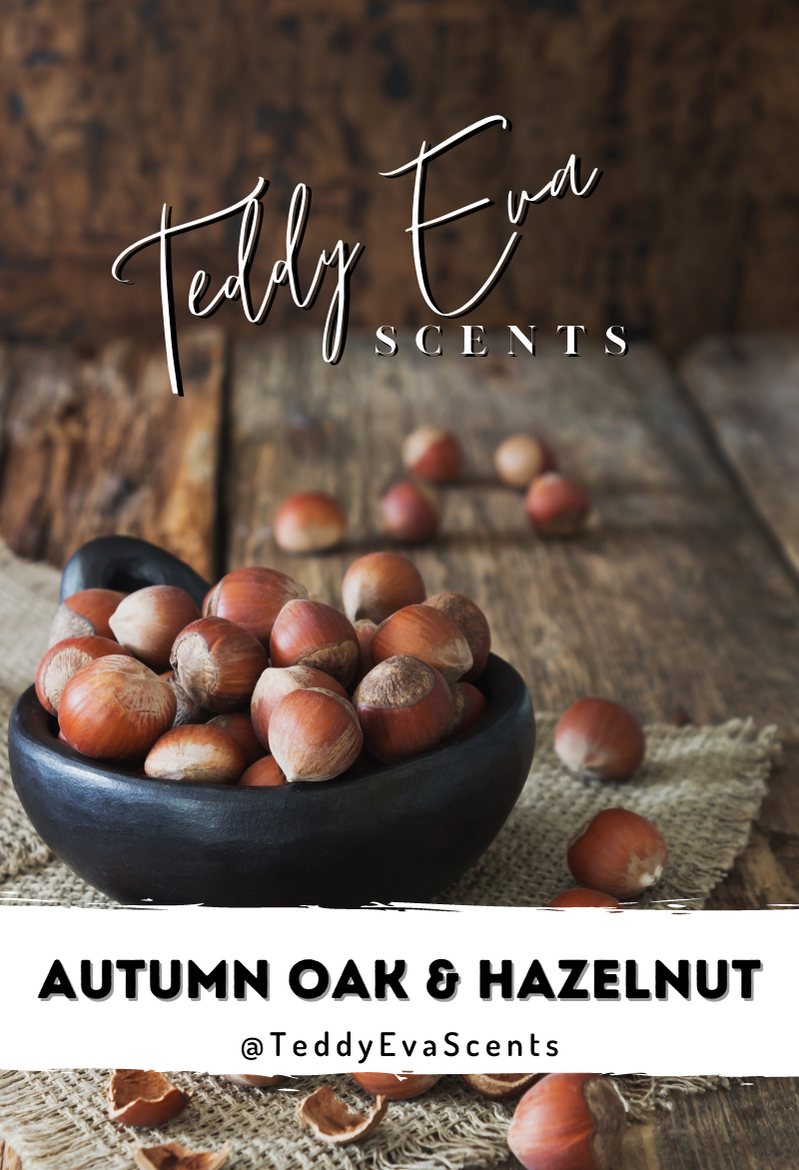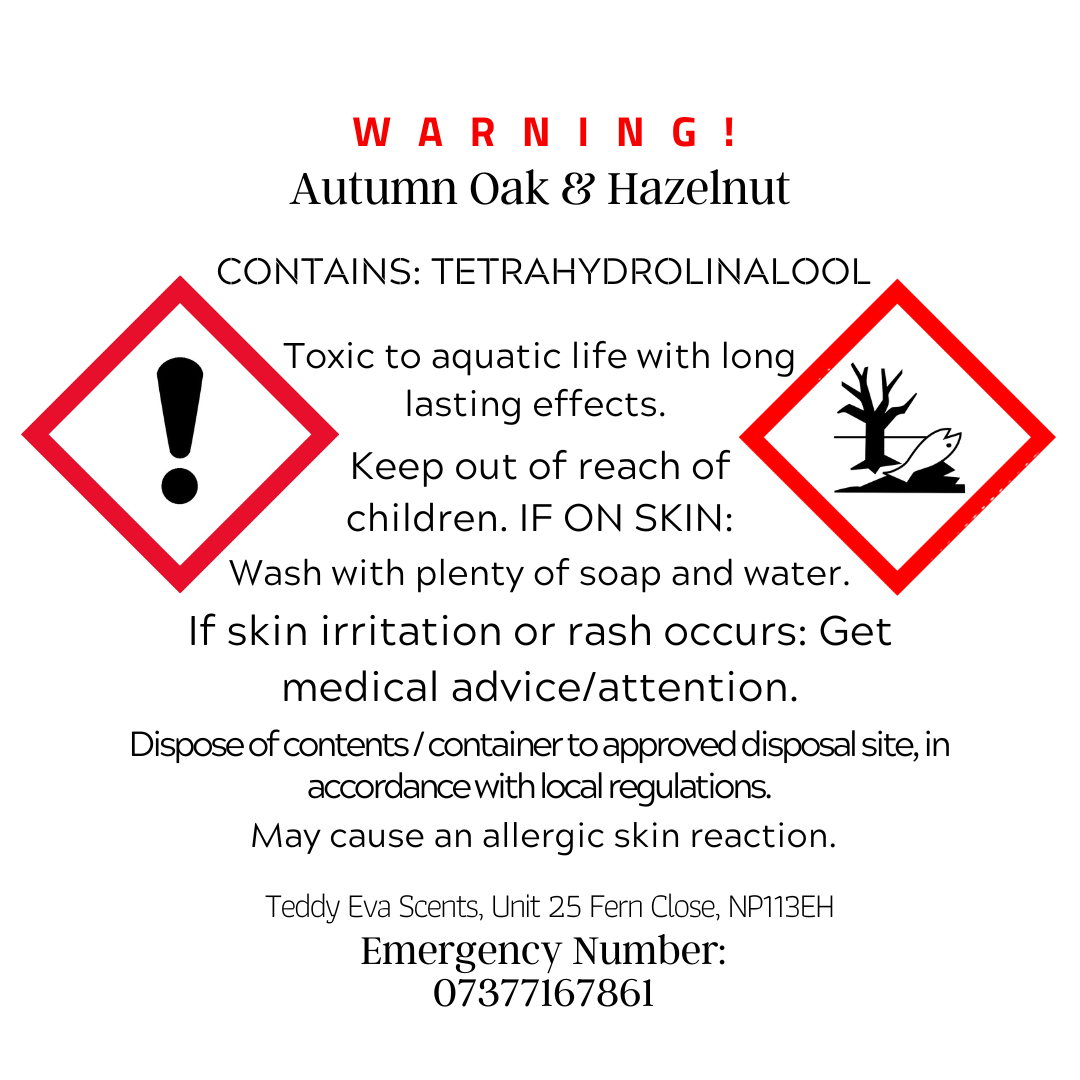 Autumn Oak & Hazelnut Teddy Clamshell
---
I'm pretty sure that this is a dupe of the Jo Malone scent "English Oak & Hazelnut" but we've called it "Autumn Oak" instead because... umm... because we're cool? Or was it because we were doing a "Seasons of the Year" box and we opted to make this the autumn scent so changed the name to include "Autumn."
Makes sense, right?
Oh, what does it smell like?
Why do you lot always wanna know what things smell like. Jeez. It's this:
A rich woody fragrance opening with fresh lemon notes scattered with green leafy notes leading to a light nutty heart of translucent jasmine and hazelnut with hints of cypress and amber with a woodland trail of cedarwood, oakwood, patchouli and smoothed with powdery musks.
Does that sound cool?
Teddy Clamshell Details
Size: Our Teddy Clamshells currently come in two sizes. We have our newly designed Teddy Clamshell which is 85-90g and then our Extra-large Teddy Clamshell which is over 100g.
Wax: Our wax is 100% soy wax mixed with mica powder to colour it and give it that shimmer!
Our products, to the best of our knowledge, are all vegan and cruelty-free. If you have any specific concerns then please get in touch.
We are CLP compliant and fully insured. The CLP can be found in the product images before you even purchase.
Fully recyclable PET plastic clamshell with Resin identification code for practical, household recycling. Just like recycling a bottle of pop!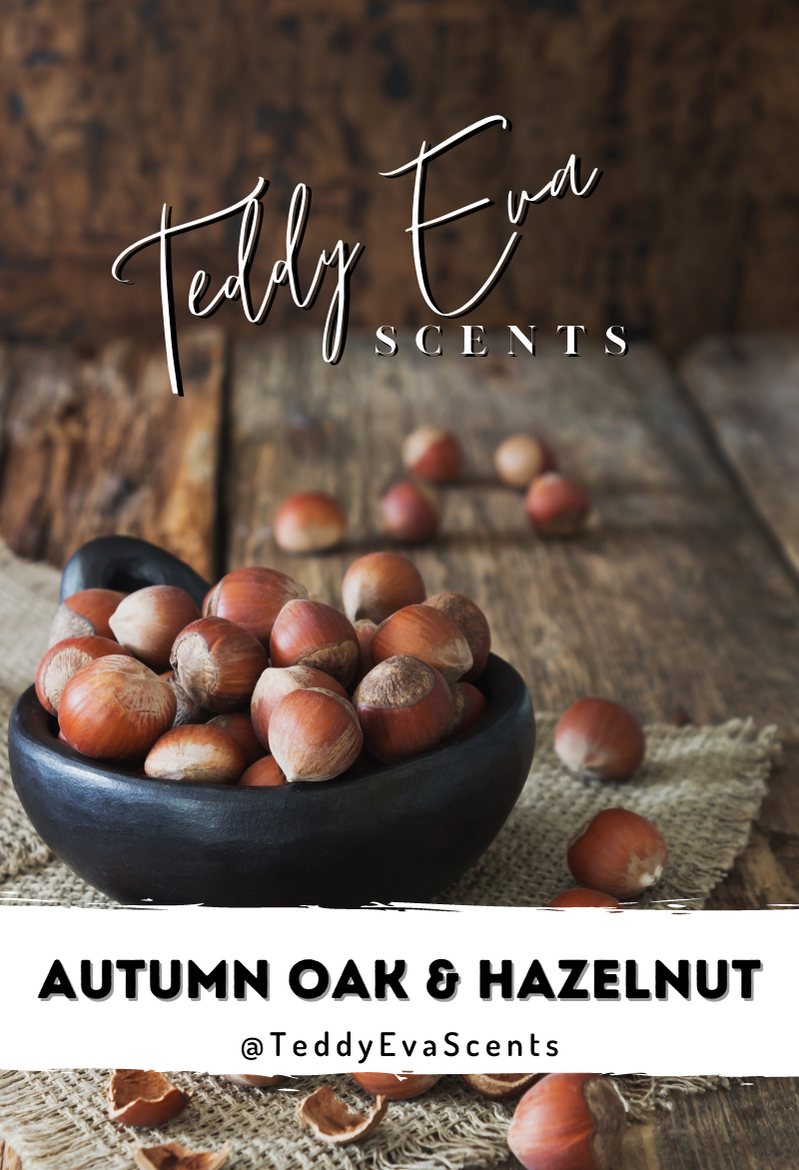 Autumn Oak & Hazelnut Teddy Clamshell
Sale price

$7.00
Regular price
Choose options