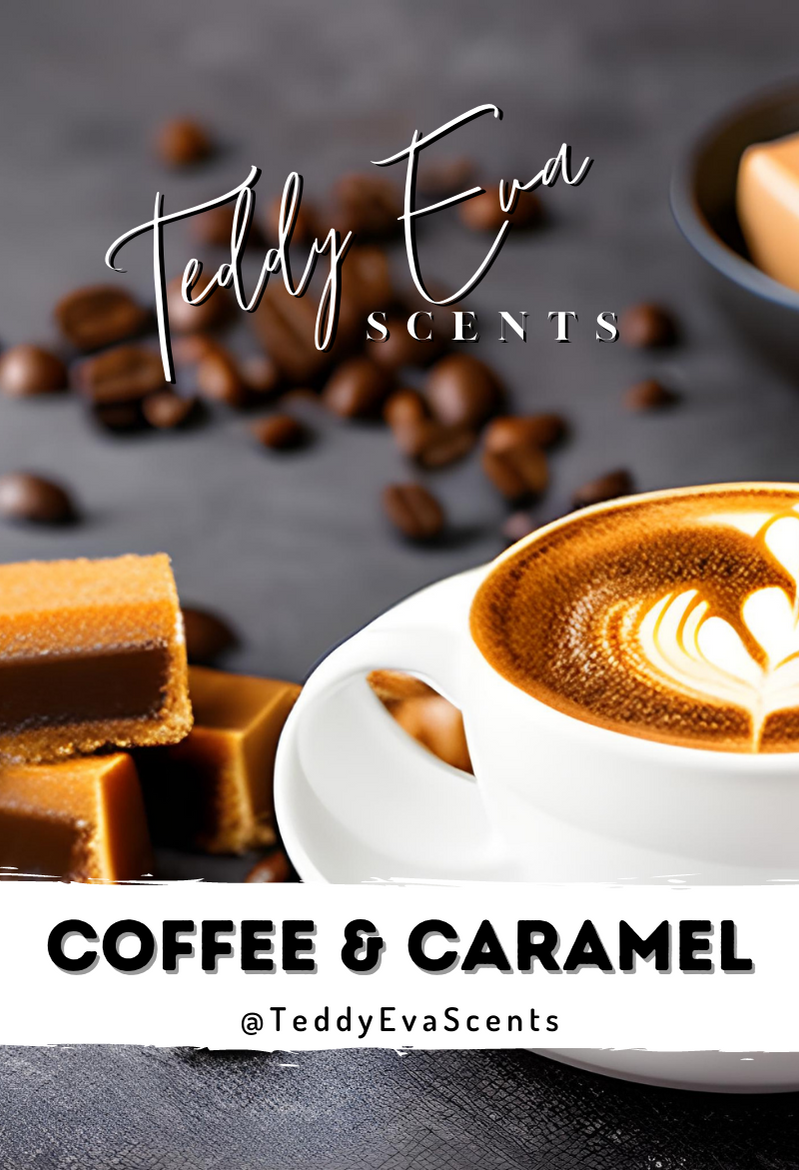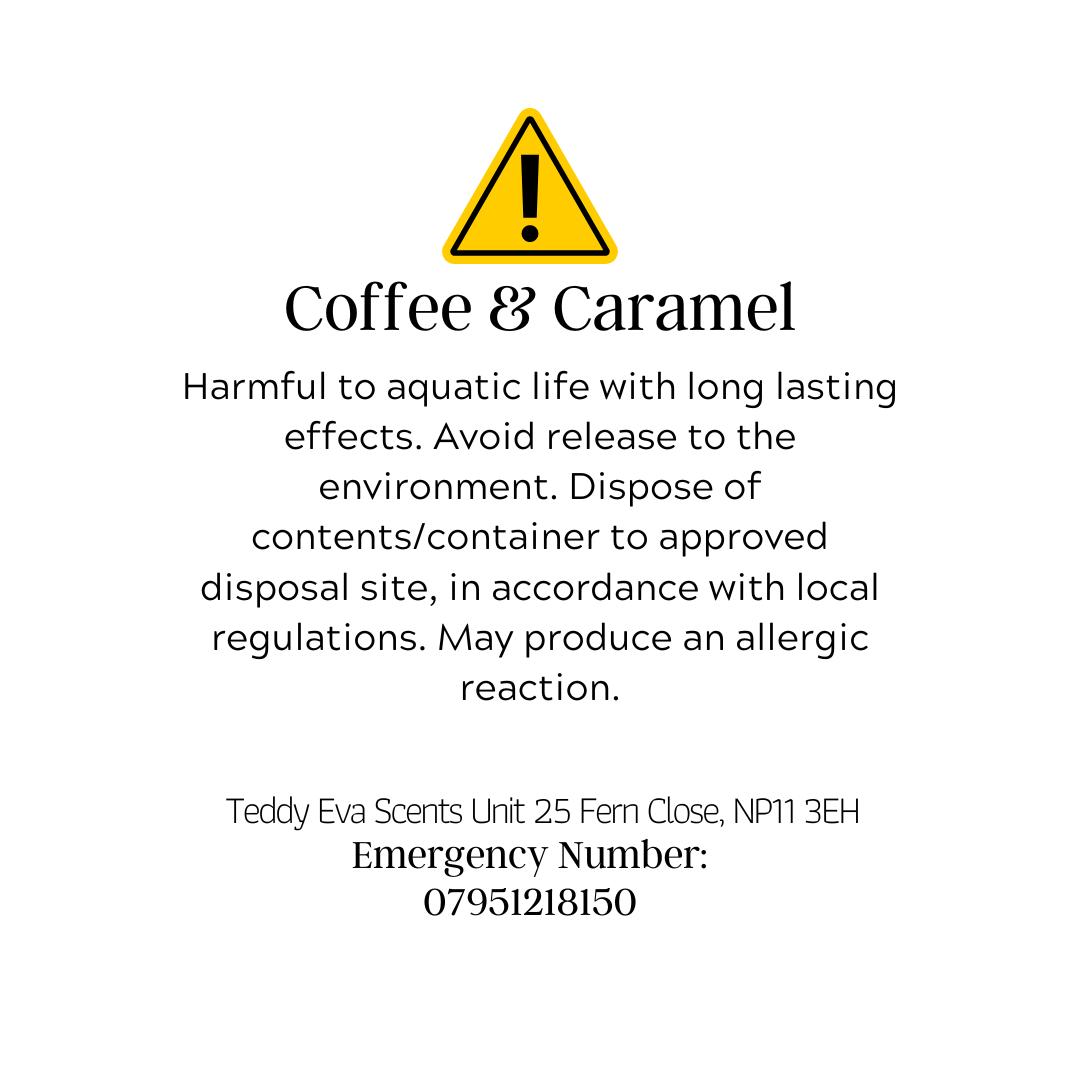 Coffee & Caramel Teddy Clamshell
---
Do you like coffee but you're not quite fussed on the bitterness of it? Well then perhaps you'd enjoy a little bit of caramel with your coffee themed wax melt?

What does Coffee & Caramel smell like?
As you might guess from the name, Coffee & Caramel takes the sweetness of caramel and chocolate and mixes it with the richness of coffee. If I'm super honest with you - and I always try to be - then I will admit that this is LESS about the coffee and MORE about the caramel.
If you want a SUPER strong coffee smell, then I'll swear hands down that we make one of THE BEST Coffee wax melts. Honestly. If you don't think it smells like a strong coffee then I'll legit be shocked.
Meanwhile, if you said Coffee & Caramel didn't have a prominent aroma of coffee, then I'd agree with you. It almost smells like fudge. Perhaps some sort of fudgy/caramel cake that you're eating in a coffee shop. There's a hint of coffee in the air but it's not overpowering.
Scent notes:
Top notes: Dark Chocolate, Rich Coffee
Mid notes: caramel, Sugar Sprinkles
Base notes: Vanilla, Hazelnut Accords
Coffee & Caramel Teddy Clamshell Details
Size

: Our 

Teddy Clamshells

 currently come in two sizes. We have our newly designed Teddy Clamshell which is 85-90g and then our Extra-large Teddy Clamshell which is over 100g.

Wax: Our wax is 100% soy wax mixed with mica powder to colour it and give it that shimmer!
Our products, to the best of our knowledge, are all vegan and cruelty-free. If you have any specific concerns then please get in touch.
We are CLP compliant and fully insured. The CLP can be found in the product images before you even purchase.
Fully recyclable PET plastic clamshell with 

Resin identification code for practical, household recycling. Just like recycling a bottle of pop!
Choose options