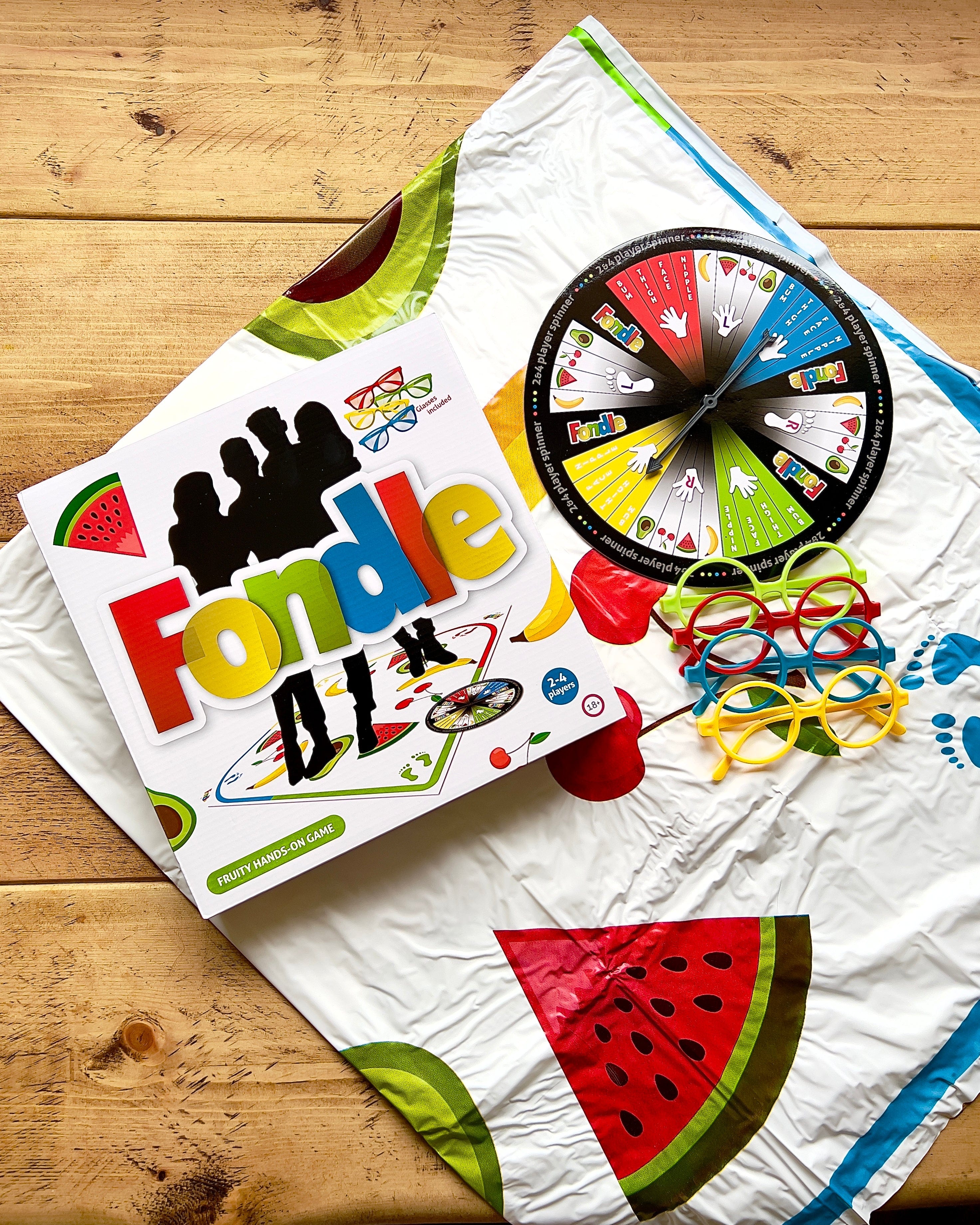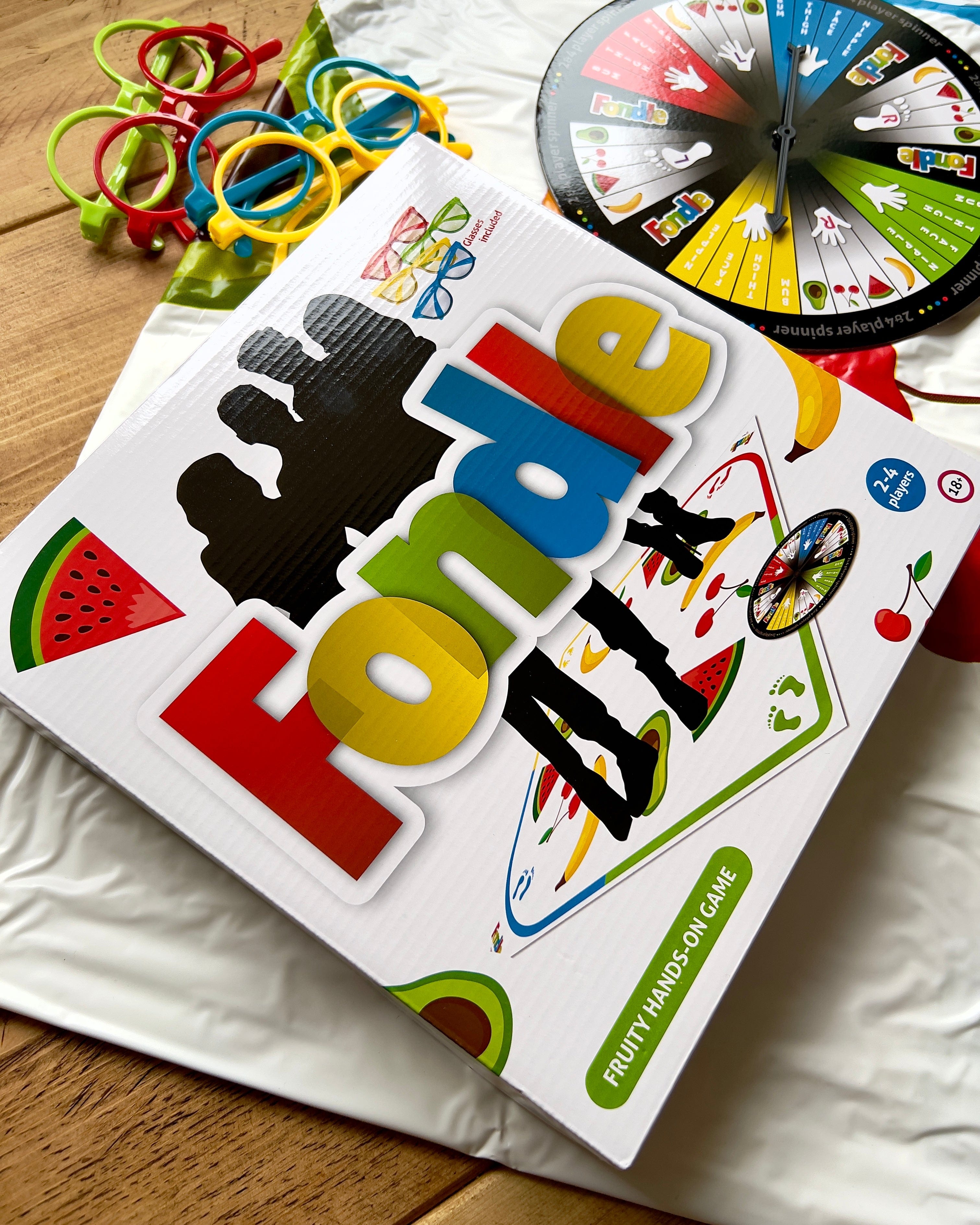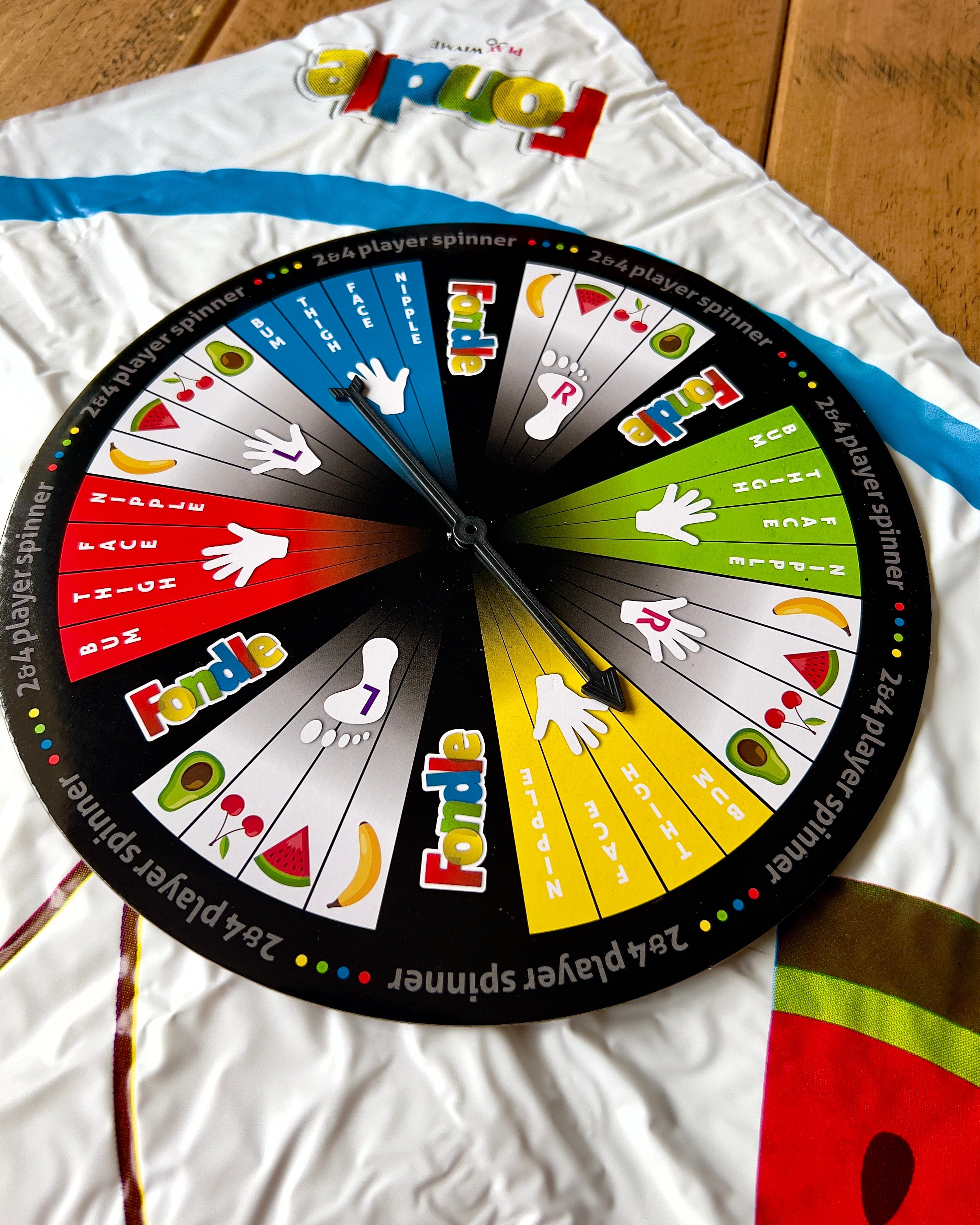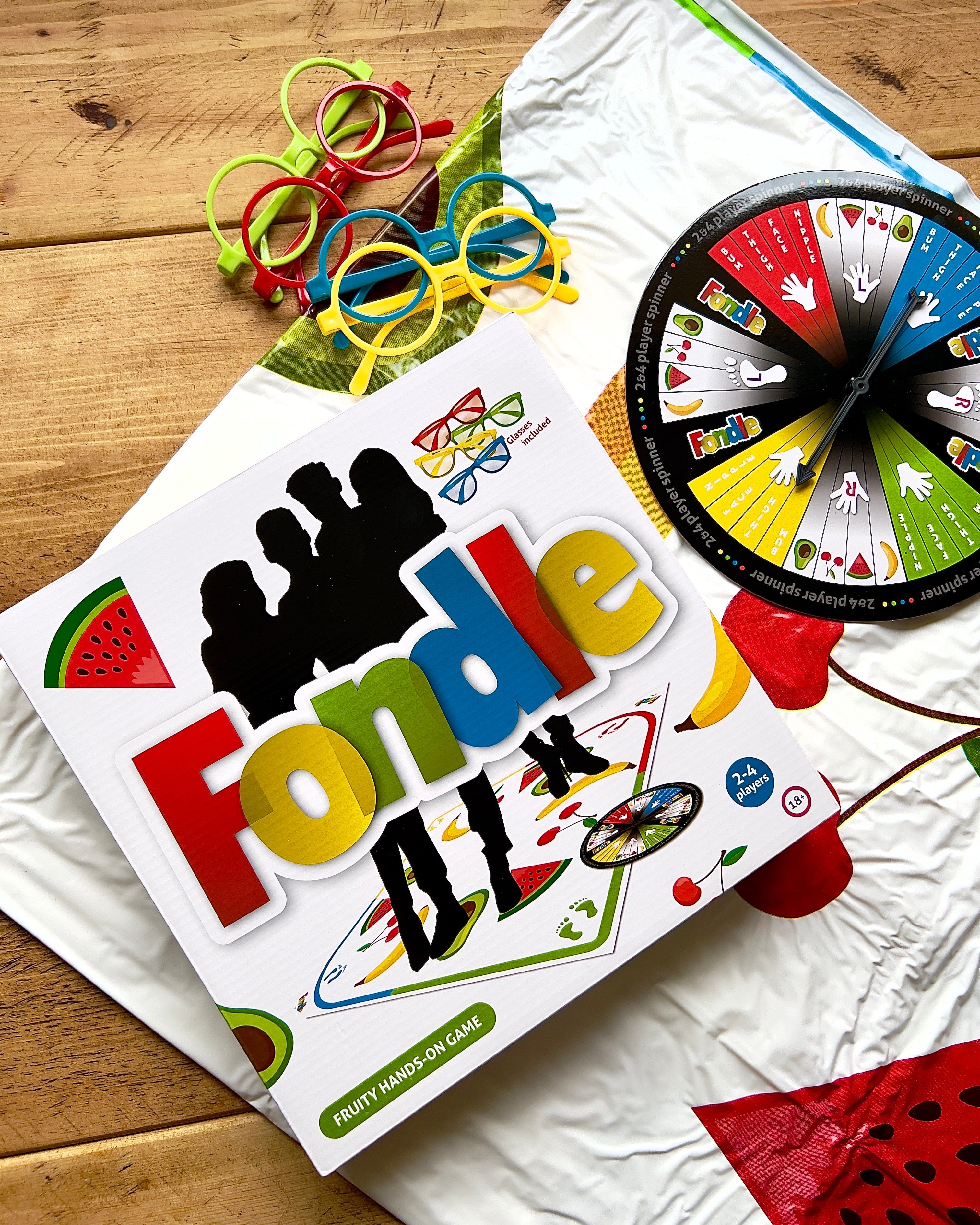 Fondle Board Game
---
Do you remember a little game called Twister? Well Fondle is a board game that's very similar to that. Only as you might expect, there's a little "adult" twist to it.
How to play the Fondle Board Game
Playing Fondle is fairly simple.
Players stand on their chosen coloured footprints wearing their matching coloured glasses. Players take turns spinning. That player then has to do what the arrow lands on, for instance, hand on the red bum, left foot on the banana, etc.
If a player lands on 'Fondle' they have to do a forfeit. That's basically how the board game works.

Fondle can be played with either 2, 3 or 4 people - if that's what you're into.
Players are instructed to use the spinner for the correct number of players.
Fondle can be played with clothes, underwear or for those that like a daring board game, naked!
Land on Fondle? It's time for a forfeit.
You could take a shot, start stripping, kiss the person to your left, or you might just want to do some shots. Failing that, you could just strip! It's entirely up to you.


Included in the box:
4 pairs of glasses

1 play mat

double-sided spinner
And that's the Fondle board game! Not gonna lie, it seems alright. It's probably a lot more interesting than Twister, right? Althought it's probably more awkward if you're playing with family.
Oh, and if you do happen to like the idea of playing Fondle, then you might want to check out our adult section! We have other classics like the board game. 
Choose options