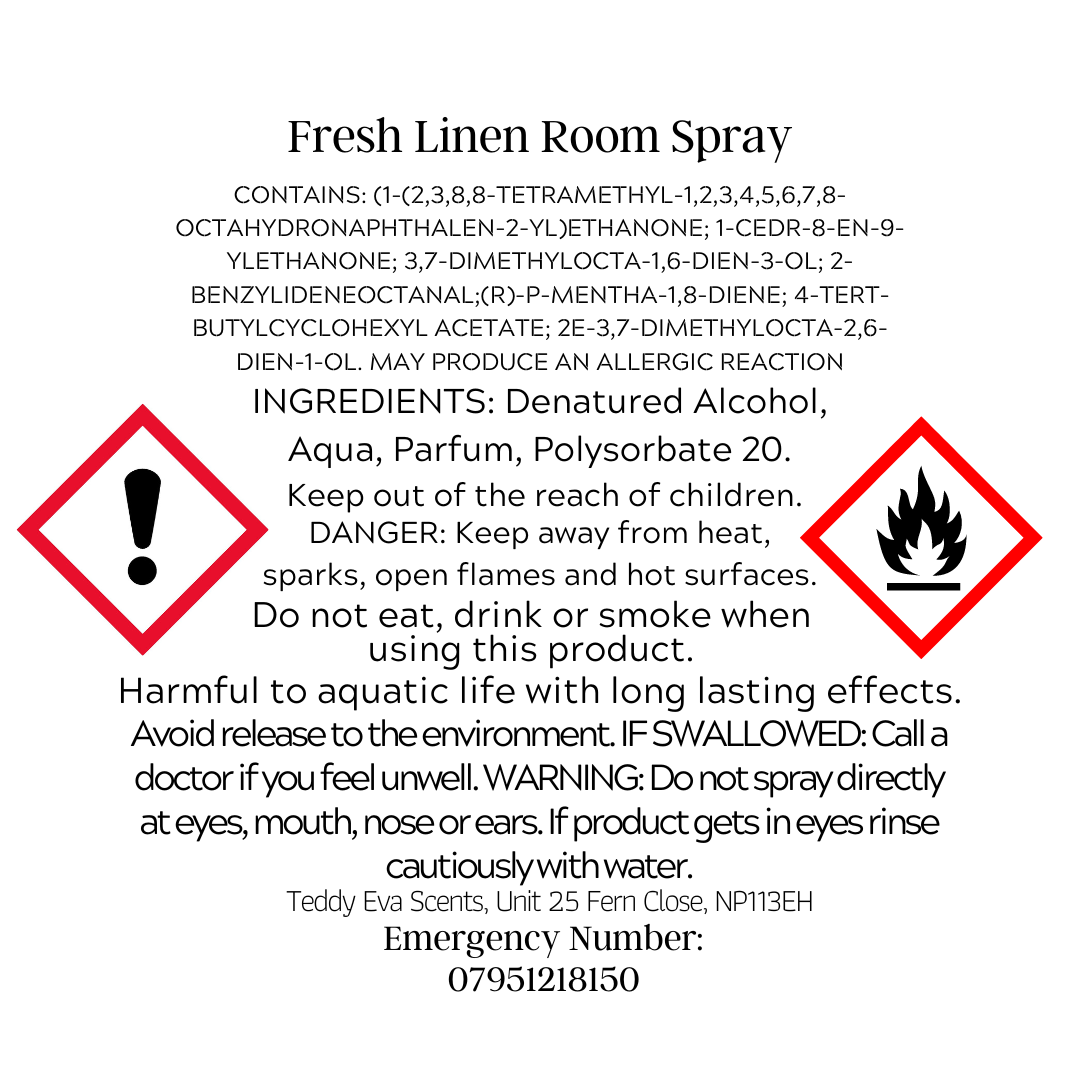 Fresh Linen 100ml Room Spray
---
Do you like having a quick blast of freshness in your room via a spray bottle? Well welcome to our 100ml room sprays! This one is Fresh Linen!
What does Fresh Linen smell like?
I'm not going to sit here and say fresh linen is wonderful because it's really not my cup of tea. But if you like that laundry sort of scent, then you'll probably like this one. It's even better as a room spray as these are also fabric sprays. So you don't have to bother doing your washing at all any more! Isn't that wonderful!
How to use Room Sprays

Our room & fabric sprays are very simple to use. All you have to do is spray the bottle and the room will be filled with a quick blast of your chosen scent. They can easily give a quick refresh to fabric, upholstery and soft furnishings.
Fresh Linen 100ml Room Spray Details

Contains 70% alcohol which kills 99.9% of viruses and bacteria that can cause odours.

Can be used on hard to wash items, soft surfaces and as an air freshener.

Comes in a 100ml PET bottle meaning it's fully recyclable.
Choose options