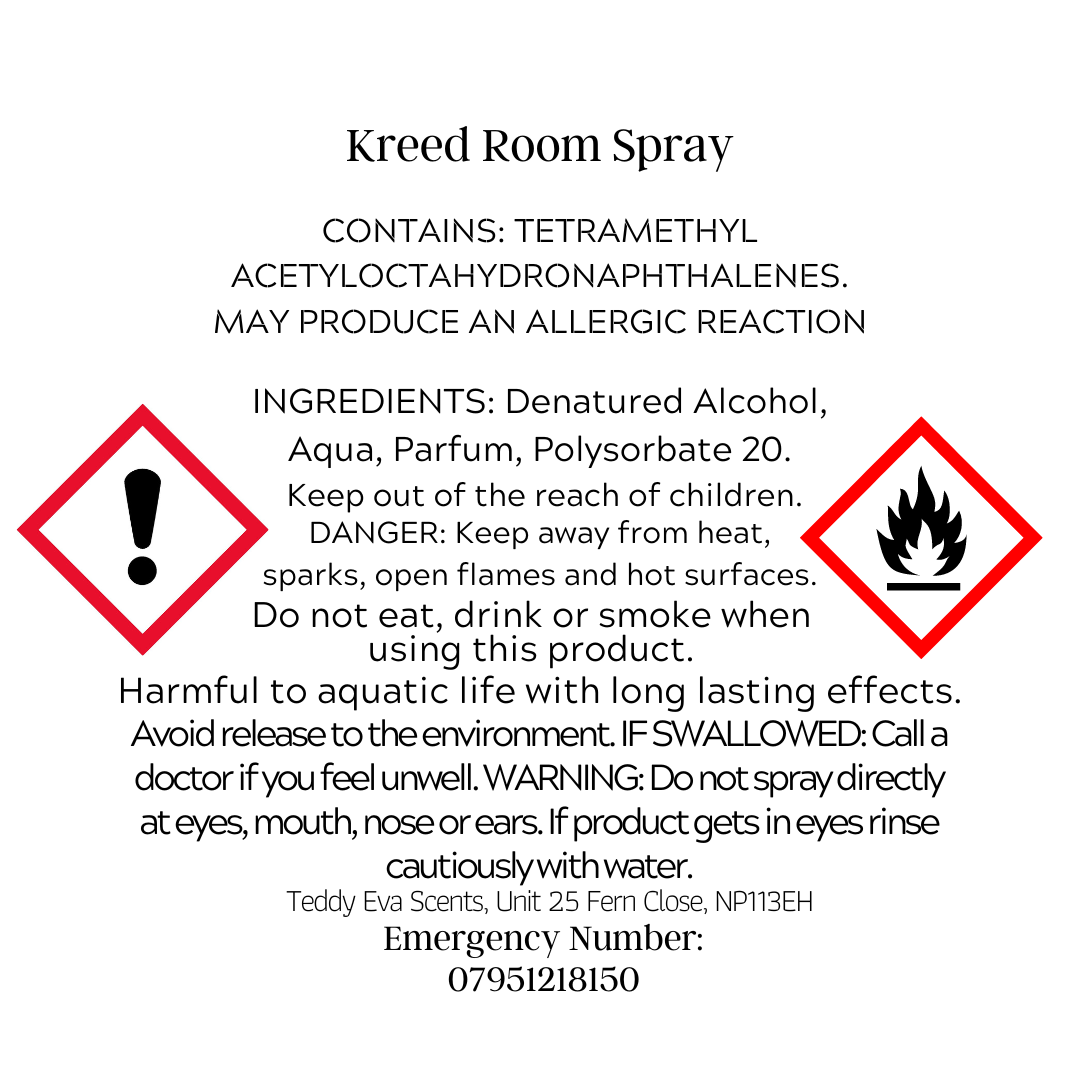 Kreed 100ml Room Spray
---
Do you like having a quick blast of freshness in your room via a spray bottle? Well welcome to our 100ml room sprays! This one is Kreed!
What does
Kreed

 smell like?

 

You can't like them all! If I'm honest, then I think Kreed smells like the type of man I want nothing to do with. Might he be sexy? Sure. Well dressed? Absolutely. But he'll also be a bit of a BELLEND who probably owns a Mercedes and ignores the waiter at a restaurant. The type of man that things he'll give you that good loving but instead pounds away aimlessly for 5 minutes like a butcher tendering a steak.

In all honesty though, it does smell sexy.


Oh, and Kreed is a dupe of the fragrance Creed Aventus, but we've called it Kreed because apparently you have to rename some stuff for legal reasons. If you like having dupes of other perfumes or scents, then why not check out our "Inspired By..." range for more!

 
How to use Room Sprays

Our room & fabric sprays are very simple to use. All you have to do is spray the bottle and the room will be filled with a quick blast of your chosen scent. They can easily give a quick refresh to fabric, upholstery and soft furnishings.
Kreed

 100ml Room Spray Details

Contains 70% alcohol which kills 99.9% of viruses and bacteria that can cause odours.

Can be used on hard to wash items, soft surfaces and as an air freshener.

Comes in a 100ml PET bottle meaning it's fully recyclable.
Kreed 100ml Room Spray
Sale price

£4.99
Regular price
Choose options