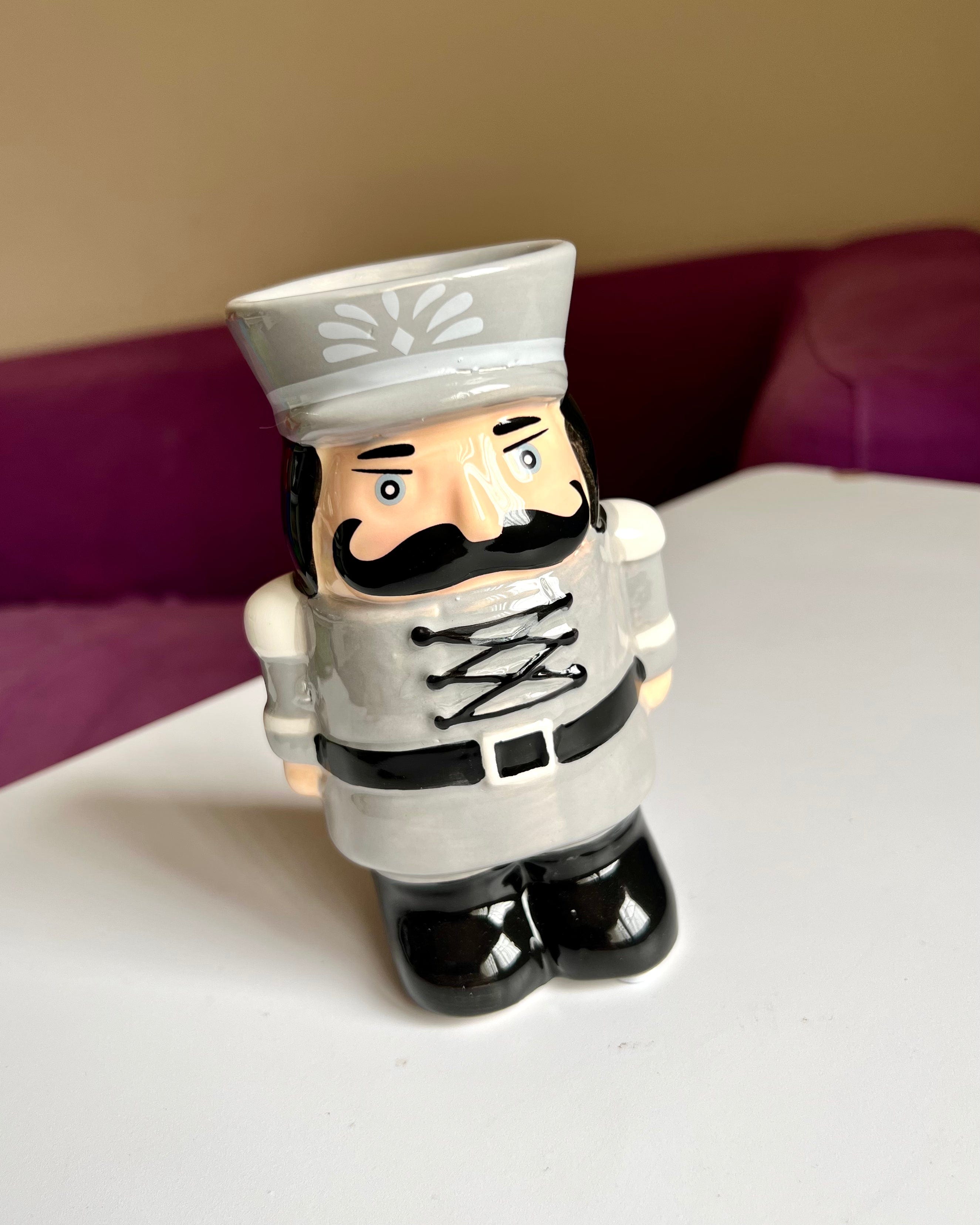 Nutcracker Grey Tree Ceramic Wax Melt Burners
---
If you're looking for a wax melt burner that requires a tea light, then perhaps you'll like one of our ceramic ones.
If you're after something a little fancier, then why not try our electric wax melt burners.
Direction for use of Wax Melt Burner
I dare say you know how to use a wax melt burner, but on the off chance this is the first one you've ever purchased, then please read the following information to burn wax melts in a safe way. 
Wax Melt Burner Use
Failure to follow these instructions could result in a fire hazard. Please only use wax melt burners with wax melts. Preferably ones from Teddy Eva Scents, but any wax melt is fine.
Never leave a burning candle unattended or move it when lit.
Remove all packaging before use.
Place the wax melt burner on a level, flat, cool, heat-resistant surface away from draughts, other heat sources and flammable objects. If used on a non-heat resistant surface damage may occur if the wax melt burner is used without a protective plate, tray or similar product.
Only use with a good quality tea-light. Do not use with a maxi tea-light, votive or other candles.
Keep the Wax Melt Burner and tea-light out of the reach of children and pets.
Do not burn the tea-light or leave the wax melt burner on or near anything that can catch fire.
Ensure the wax melt burner is well ventilated. There must be at least 6.5cm of space above the flame within the wax melt burner.
Keep foreign objects out of the wax pool.
The wax melt burner becomes very hot during use, do not touch or move whilst alight or whilst wax remains molten.
Extinguish the tea-light if the flame becomes enlarged, makes contact with the wax melt burner, or begins to smoke.
Once extinguished allow wax melt burner to cool before moving.
Let the wax melt burner completely cool before re-use.
DO NOT USE METAL OBJECTS TO CLEAN OUT THE WAX. DO NOT APPLY EXCESSIVE PRESSURE WHEN CLEANING OR REMOVING WAX. THIS MAY CRACK AND DAMAGE THE BURNER. DO NOT PLACE THE BURNER IN A FREEZER.
Choose options