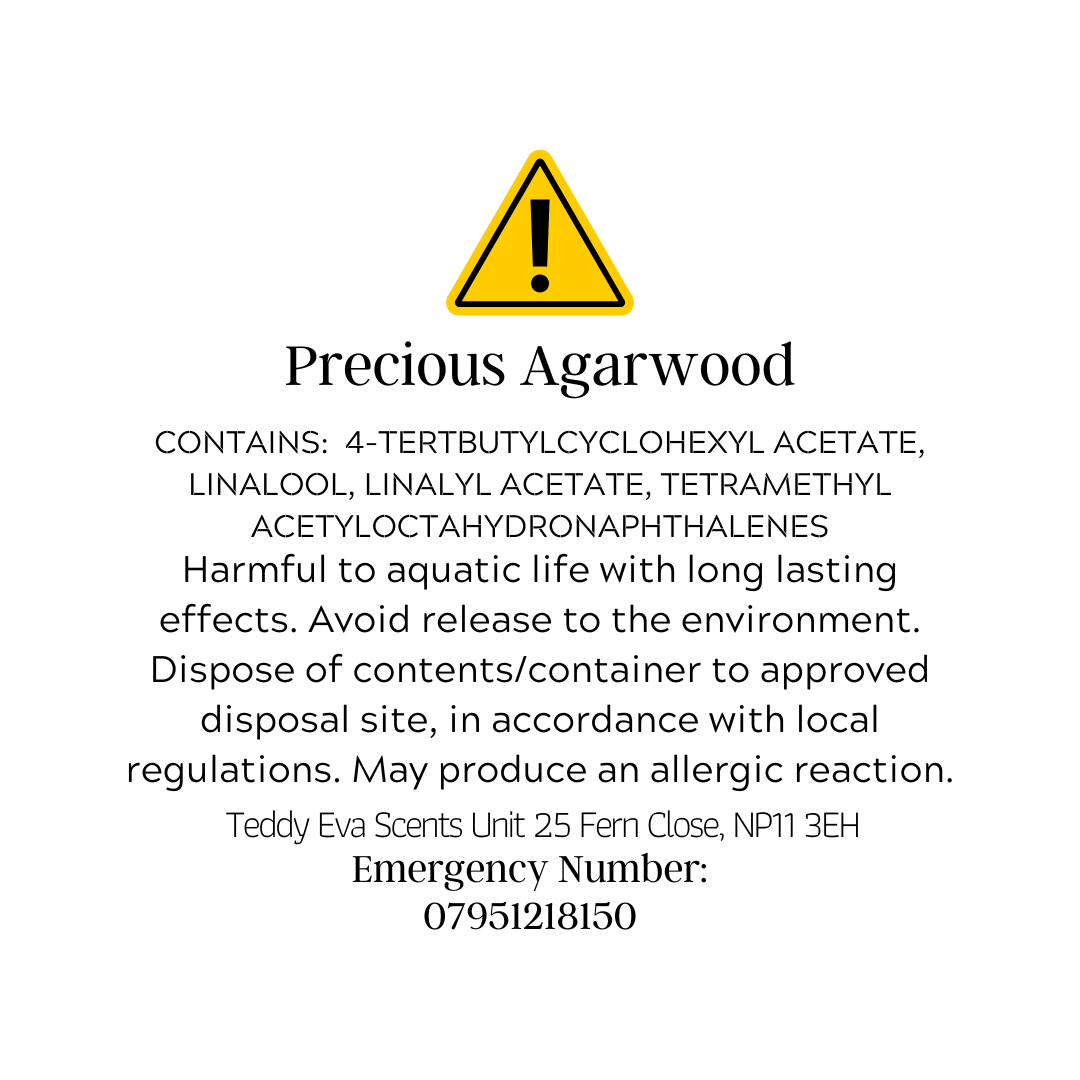 Precious Agarwood Teddy Clamshell
---
Right... what the hell is Agarwood and why is it precious? Like is it precious in the sense that it only drinks spring water out of the fridge? Or is it precious because it's rare? WHY ARE YOU PRECIOUS!?
Since I'm not getting answers I guess I'll just explain what it smells like instead.
WOOD.
Some big ol' slab of wood. Lovely thick wood. Mmm. Get inside me wood.
No, don't.
But here's a more "professional" way of describing it:
A woody fragrance opening with spicy top notes of cardamom and black pepper leading to a rich woody middle accord of agarwood, sandalwood, cedarwood, leather, patchouli and vetivert resting on a sensuous base of amber, vanilla, tonka bean and amber.
Teddy Clamshell Details
Size: Our Teddy Clamshells currently come in two sizes. We have our newly designed Teddy Clamshell which is 85-90g and then our Extra-large Teddy Clamshell which is over 100g.
Wax: Our wax is 100% soy wax mixed with mica powder to colour it and give it that shimmer!
Our products, to the best of our knowledge, are all vegan and cruelty-free. If you have any specific concerns then please get in touch.
We are CLP compliant and fully insured. The CLP can be found in the product images before you even purchase.
Fully recyclable PET plastic clamshell with Resin identification code for practical, household recycling. Just like recycling a bottle of pop!
Choose options