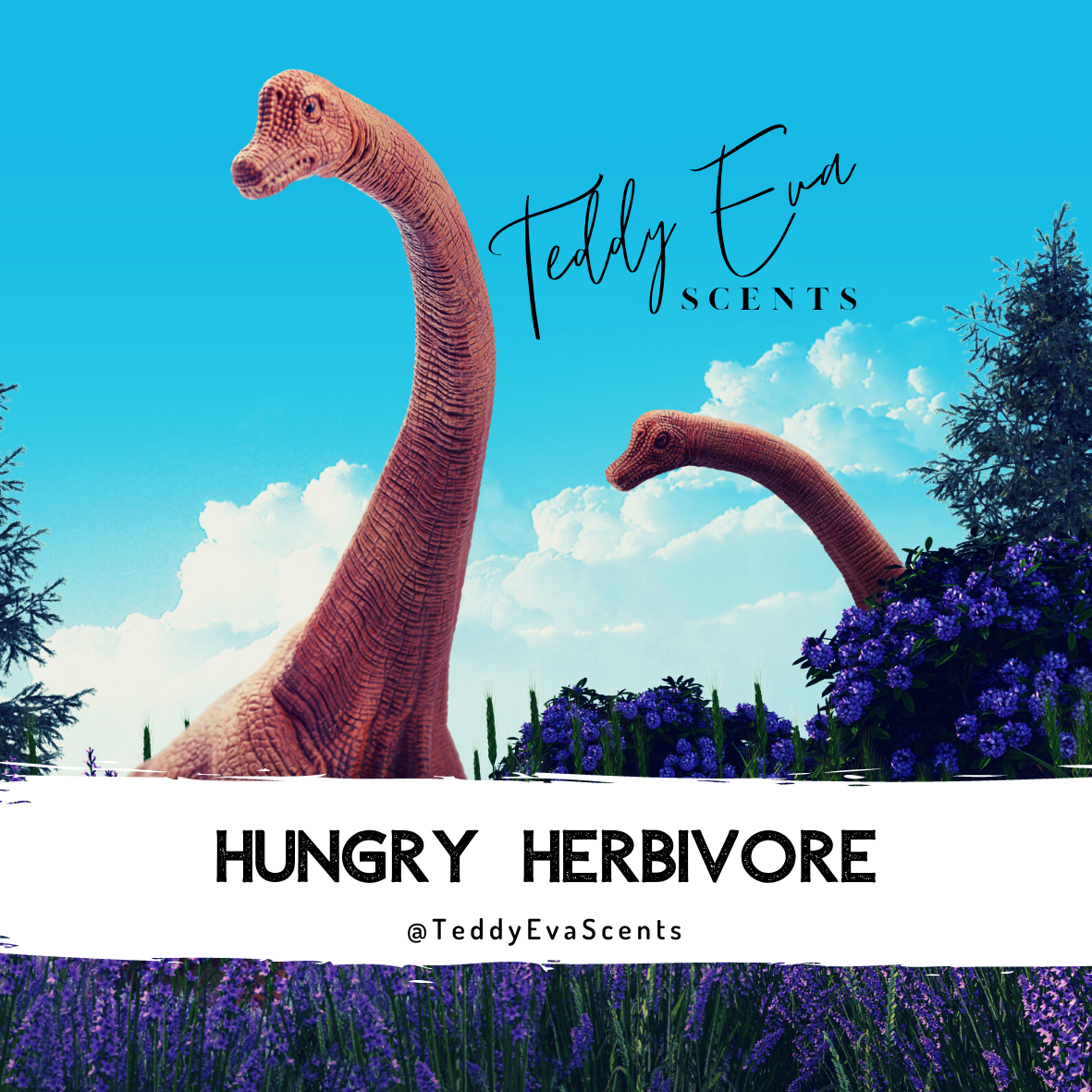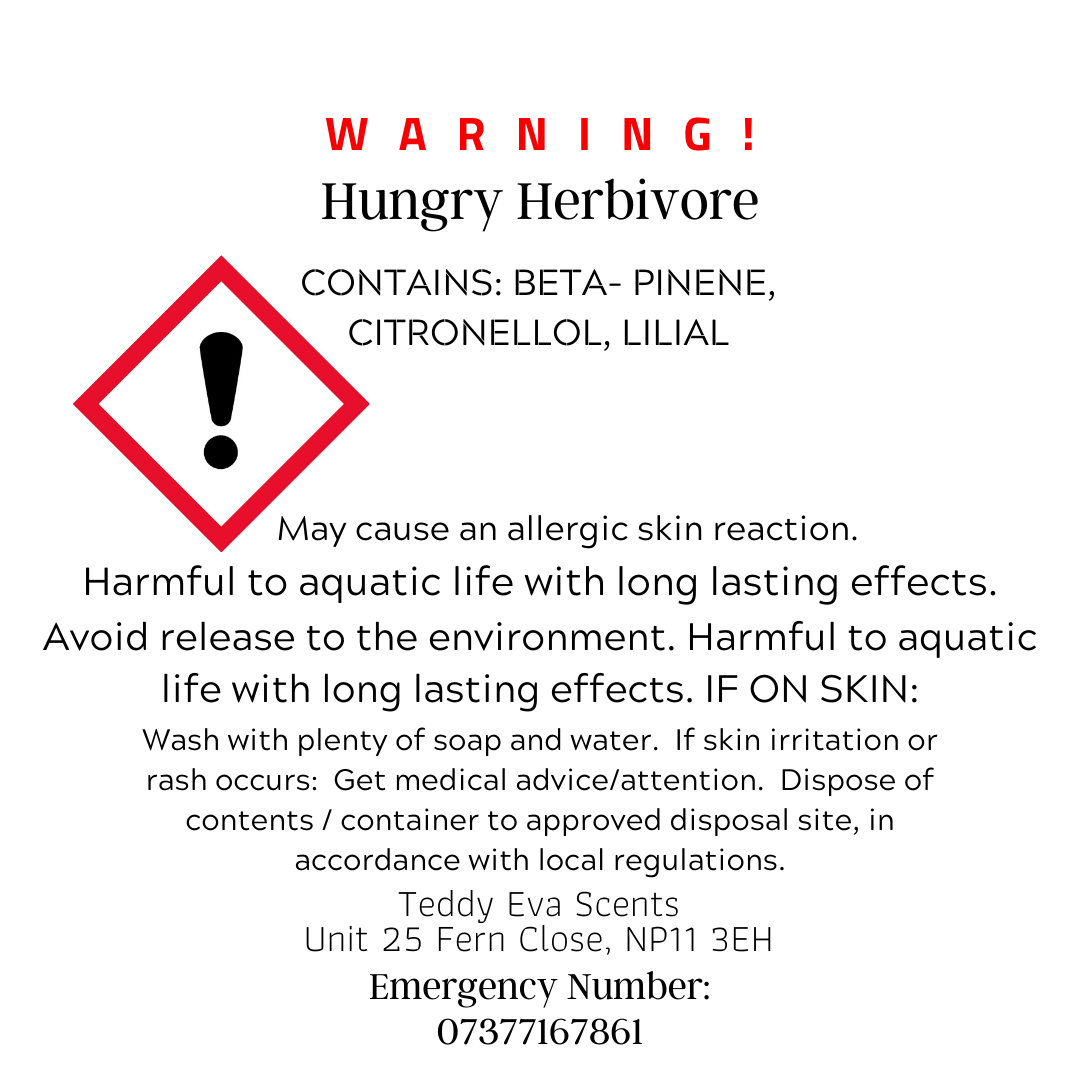 Hungry Herbivore Teddy Pot
---
Have you ever been sat there late at night and wondered what it would be like to walk up to a brontosaurus and give him a good sniff? Well, wonder no longer. Hungry Herbivore is a scent that's 100% based on true science, and is EXACTLY what it would've smelled like back in the day if you followed a dinosaur through the foliage as all the plants get kicked up as they walk.
This is actually a perfectly named scent. Because you can't actually message me and go "you're wrong! This doesn't smell right!" because you don't know what dinosaurs smell like either. So there.
Hungry Herbivore Teddy Pot Details
Size: Our Teddy Pots are small sample-sized wax melts that should be around 15-17g. Perfect if you want to try a scent before moving up to our Teddy Clamshells!
Wax: Our wax is 100% soy wax mixed with mica powder to colour it and give it that shimmer!
Our products, to the best of our knowledge, are all vegan and cruelty-free. If you have any specific concerns then please get in touch.
We are CLP compliant and fully insured. The CLP can be found in the product images before you even purchase.
Fully recyclable PET plastic clamshell with 

Resin identification code for practical, household recycling. Just like recycling a bottle of pop!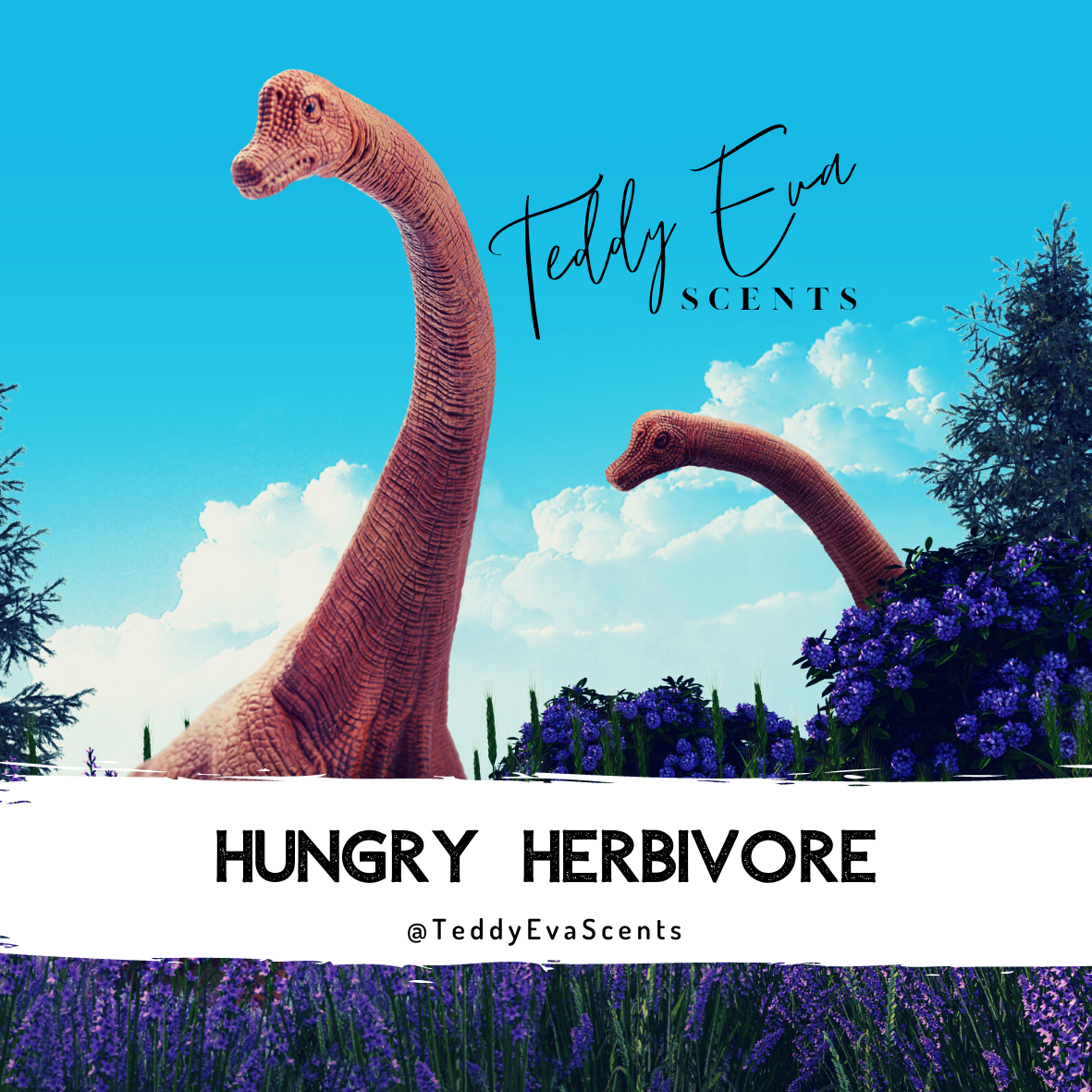 Hungry Herbivore Teddy Pot
Sale price

£1.20
Regular price
Choose options