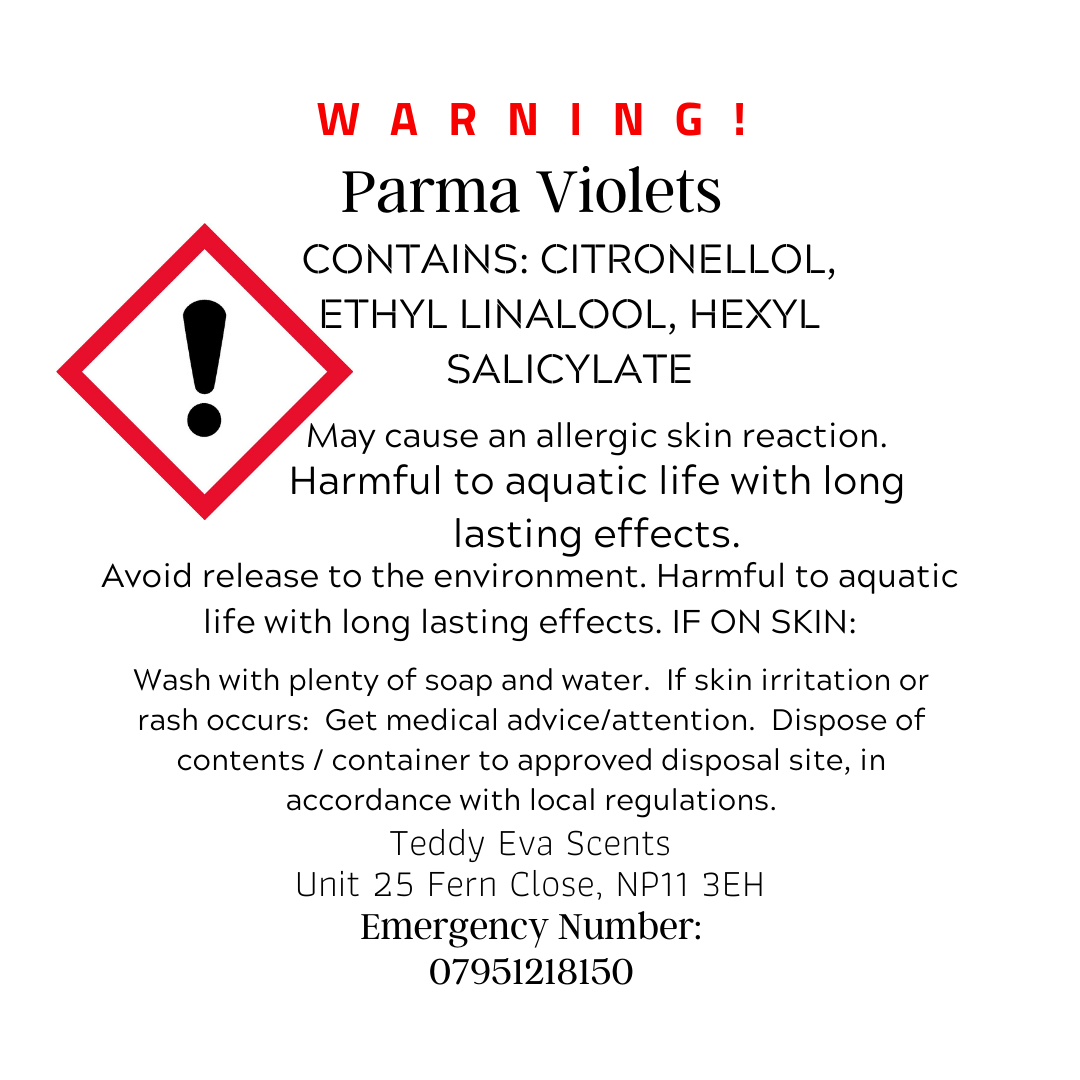 Parma Violets Teddy Pot
---
Ah Parma Violets, one of those "love it or hate it" type scents. And it's certainly one of those "easy to describe" wax melts too. I mean it's Parma Violets after all.
What does Parma Violets smell like?
Oh really, we're doing this? Ok then.
It's like a powdery violet scent. I genuinely believe that once upon a time someone dropped some sort of flowery face powder into a bowl of sweet mixture and then just carried on cooking anyway. They didn't want to admit they cocked up - I know the feeling - so they just acted like it was meant to happen.
Thus Parma Violets were born.
I'm not really a fan, but some people like it, hence why we've made it.
Teddy Pot Details
Size: Our Teddy Pots are small sample-sized wax melts that should be around 15-17g. Perfect if you want to try a scent before moving up to our Teddy Clamshells!
Wax: Our wax is 100% soy wax mixed with mica powder to colour it and give it that shimmer!
Our products, to the best of our knowledge, are all vegan and cruelty-free. If you have any specific concerns then please get in touch.
We are CLP compliant and fully insured. The CLP can be found in the product images before you even purchase.
Fully recyclable PET plastic clamshell with 

Resin identification code for practical, household recycling. Just like recycling a bottle of pop!
Parma Violets Teddy Pot
Sale price

$2.00
Regular price
Choose options