Hello and welcome to the part of the product where I write a description that not a single bloody person will read. Honestly, are you actually reading this right now? If you are then I should probably tell you what this dupe of Britney Spear's Fantasy smells like, although I'm guessing from that sentence that you already know.
Basically... Fantasy smells like Fantasy by Britney Spears.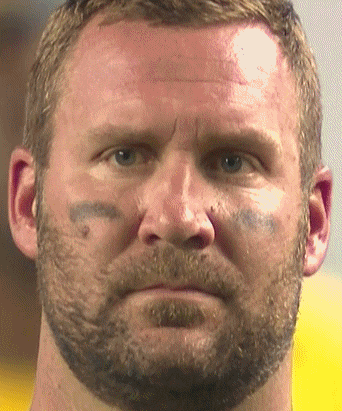 Yep. That's basically all I can say. If you ever used and liked the Fantasy perfume, then you might like this. If you don't know what it is, then feel free to splash 99p on it. What's the worst that can happen?
Teddy Clamshell Details
Size: Our Teddy Clamshells are slightly smaller than our Extra-Large Clamshells and weigh around 65-70g! Perfect if you like a scent enough to get a decent sized wax melt, but affordable enough if you want to try others too! If you're unsure about trying our clamshells, then why not try our Teddy Pots instead!
Wax: Our wax is 100% soy wax mixed with mica powder to colour it and give it that shimmer!
Our products, to the best of our knowledge, are all vegan and cruelty-free. If you have any specific concerns then please get in touch.
We are CLP compliant and fully insured. The CLP can be found in the product images before you even purchase.
Fully recyclable PET plastic clamshell with Resin identification code for practical, household recycling. Just like recycling a bottle of pop!
If you're reading this then chances are you're wondering about what our delivery services are like and how long things might take to arrive. I'll give you a simple version and then I'll break it down a little more:
Dispatch time:
Usually anywhere from 2-5 Days depending on order volumes. If you order ON the night of a restock, or the days following, then your dispatch time WILL be longer than if you order a few weeks later. So restock dispatch times are anywhere from 2 to 10 working days from when you order. I wish we could get them out quicker but we are a small team and stick to the same ethic of making every order personal.
How are orders sent:
All of our orders are sent via Royal Mail and the majority of them will be sent Tracked 48. If you spend over £30 then this will be Tracked.
International Orders
We are very new to sending international orders, so we are currently seeing how they go. They will be sent via Royal Mail and their international service. USA & Australia will go via their tracked service and EU orders standard. They "should" arrive within 3-5 days for EU - that's what Royal Mail say but I'd be shocked - and then 5-7 days for USA and Australia. Again, I'd be shocked by that.
Custom chargers
There is a STRONG chance that you will get a customs charge and fee upon getting your items. We are NOT registered for the IOSS service for applying tax on international orders. We will look into it, but as of right now we are not. This means items go DDU. Which means Delivery Duty Unpaid. If you do get a customs fee at the end please let us know.
If you ask for a TikTok video:
On the off chance you were to request a packaging video on TikTok - feel free to do so via the order notes if you want one, don't forget to leave your @ though! - then your order will very likely take longer to arrive.
This is mainly due to the fact that these orders tend to be skipped by Rachel & Jenny and left for me - as in Ross - to do. There's no guarantee that it'll get packed on TikTok, but it may take a little longer to be sent. I do try my best to get as many done as I can, but sometimes I just can't do them.
If you have any questions related to the delivery of orders, then feel free to get in touch via the "Contact Us" page.
General wax melt information: Some products may vary from the photos shown as all of our melts are handmade and may get slightly different colour results.
Freebies: All orders will come with a freebie. This is often food related. If you have an diary or allergy requirements please let us know in your order notes.
Weights: Weights are approximates but more often than not the actual weight will be more than what we have listed. The quoted weigh on items is for the wax itself and doesn't include the clamshell weight. Feel free to pop the wax out on a weighing scale and check.
CLP & Safety: All wax melts are CLP compliant and we are fully insured. CLPs are available on each product before you purchase via the images, any questions the feel free to get in touch.