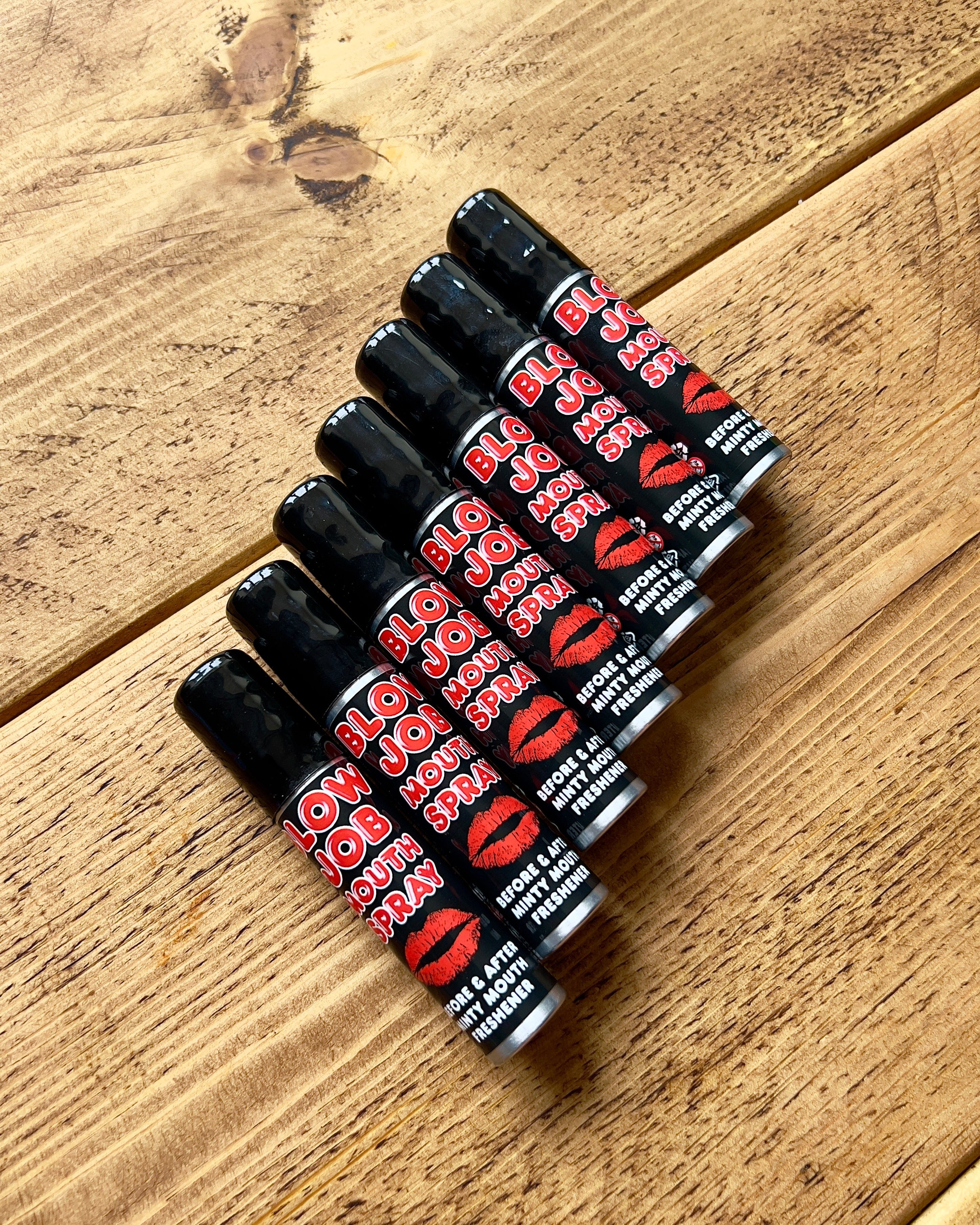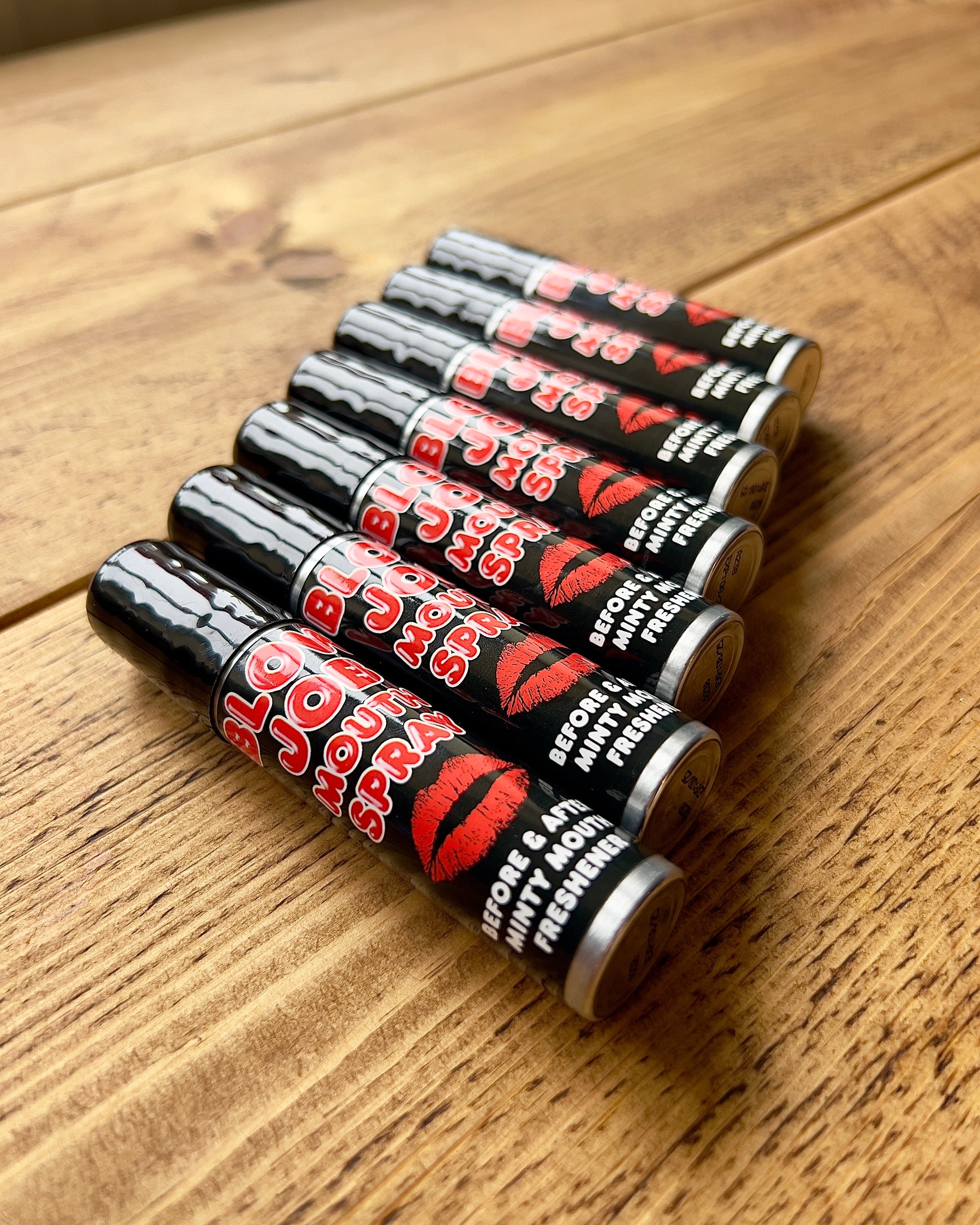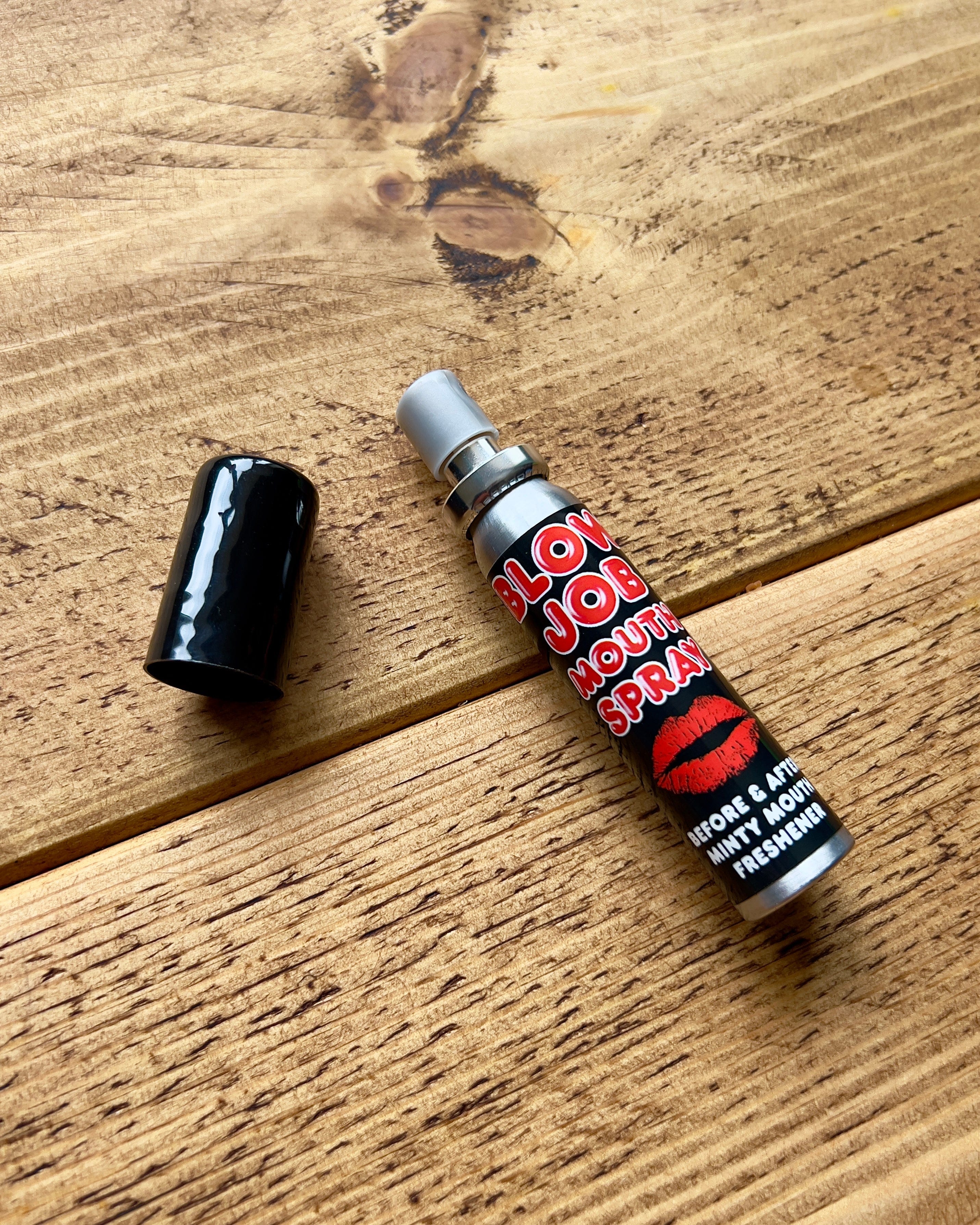 Blow Job Mouth Spray
---
Do you like sucking dick? I know... that's a weird way to start a product description. But this is literally BLOW JOB Mouth Spray. It's hardly going to be aimed at people who hate cock, is it?
Blow Job Mouth Spray
So if you do like knoshing random cocks off - or the same cock every other night - then you might want some spray so your breath doesn't smell like you've sucked off a seahorse. Not that it should. People do tend to wash I guess. But still.
This is also called before and after mouth spray for a reason. Meaning it'll give you that mintiness in your mouth that might actually help with the sucking part. Who knows, why don't you give it a try?
Product information
25ml spearmint mouth spray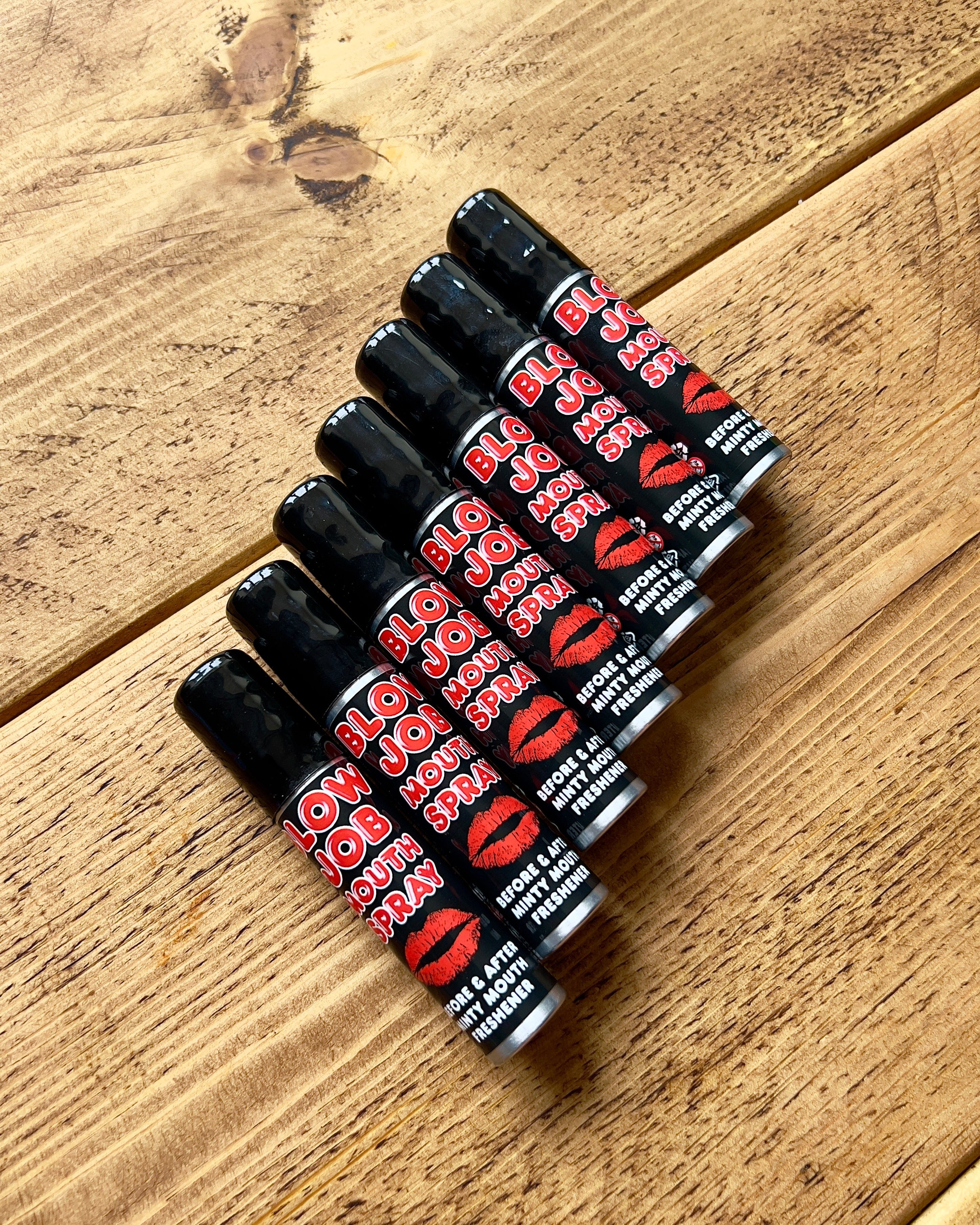 Blow Job Mouth Spray
Sale price

$4.00
Regular price
Choose options