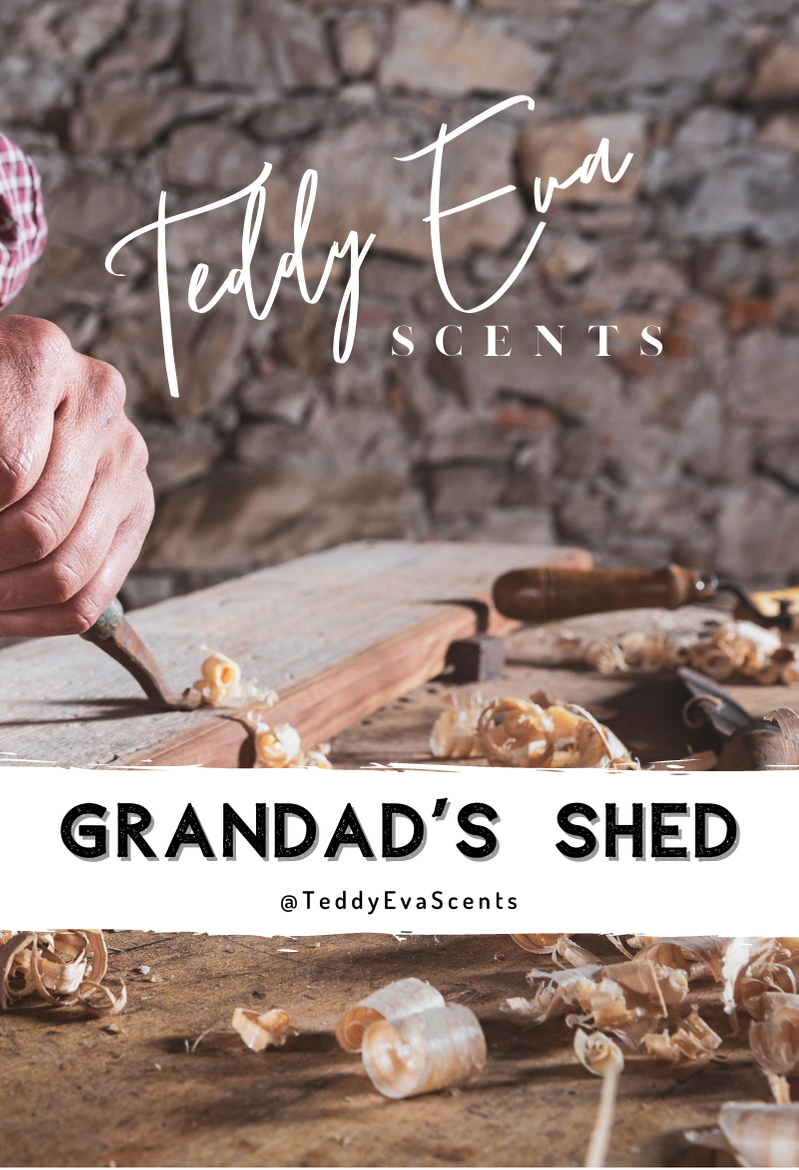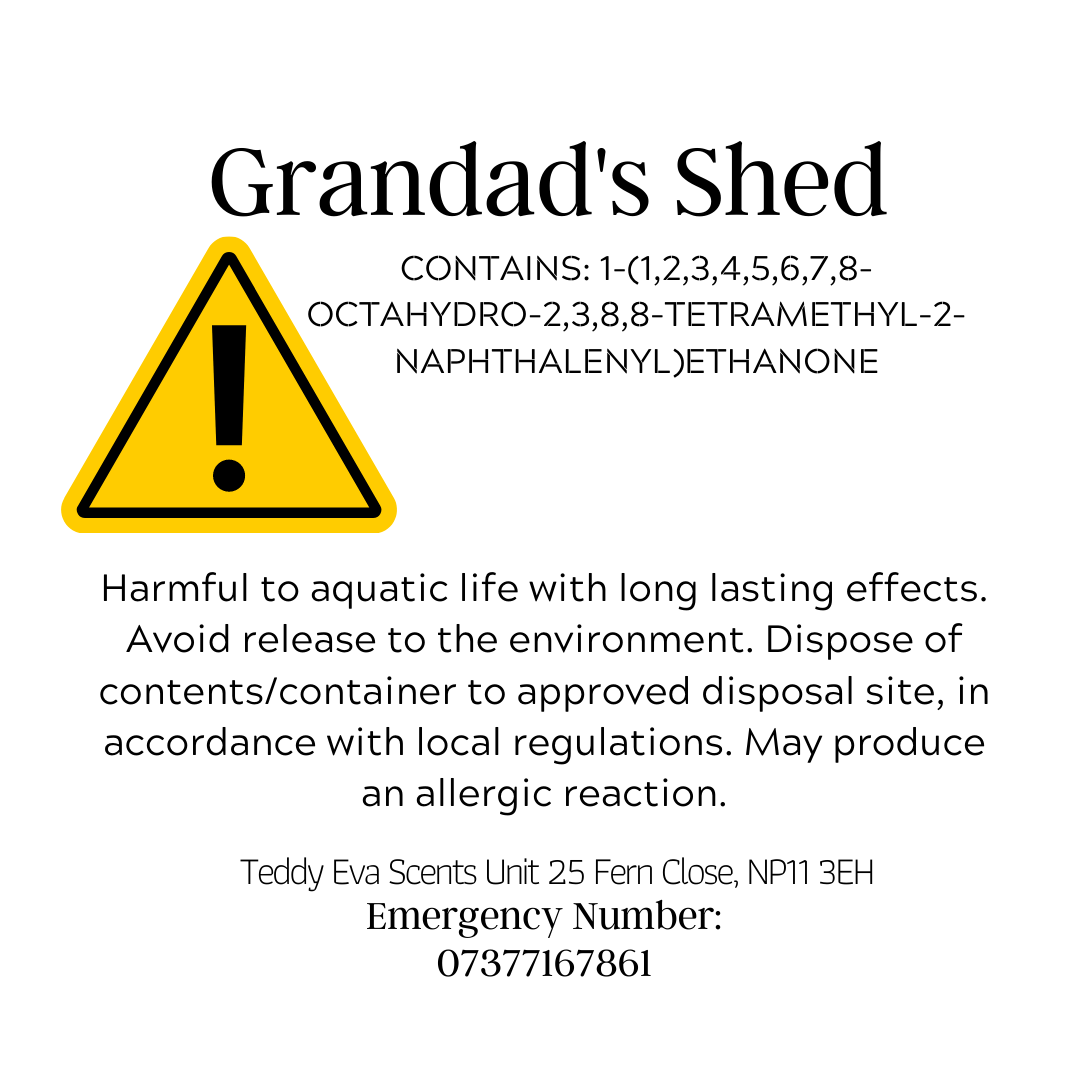 Grandad's Shed Teddy Clamshell
---
I know what you might be thinking: "What the hell does Grandad's Shed smell like?" And I know, technically it's a rather silly name for a wax melt, as everyone has a different shed that might contain different scents. Heck, your grandad might have been heavily into bondage and you don't want to go anywhere near his shed.
BUT... The idea behind THIS Grandad's Shed is that it's one filled with wood and carpentry. It's a shed where a grandad sanded down doors, carved bits of wood, and did other stereotypical sexist man stuff. So in theory, yes, the entire notion of this wax melt is completely sexist and built on the stereotype that grandad's liked wood. Although in fairness, maybe nanny liked a bit of wood too, am I right? Good joke? No? Ok then. 
Teddy Clamshell Details
Size: Our Teddy Clamshells currently come in two sizes. We have our newly designed Teddy Clamshell which is 85-90g and then our Extra-large Teddy Clamshell which is over 100g.
Wax: Our wax is 100% soy wax mixed with mica powder to colour it and give it that shimmer!
Our products, to the best of our knowledge, are all vegan and cruelty-free. If you have any specific concerns then please get in touch.
We are CLP compliant and fully insured. The CLP can be found in the product images before you even purchase.
Fully recyclable PET plastic clamshell with Resin identification code for practical, household recycling. Just like recycling a bottle of pop!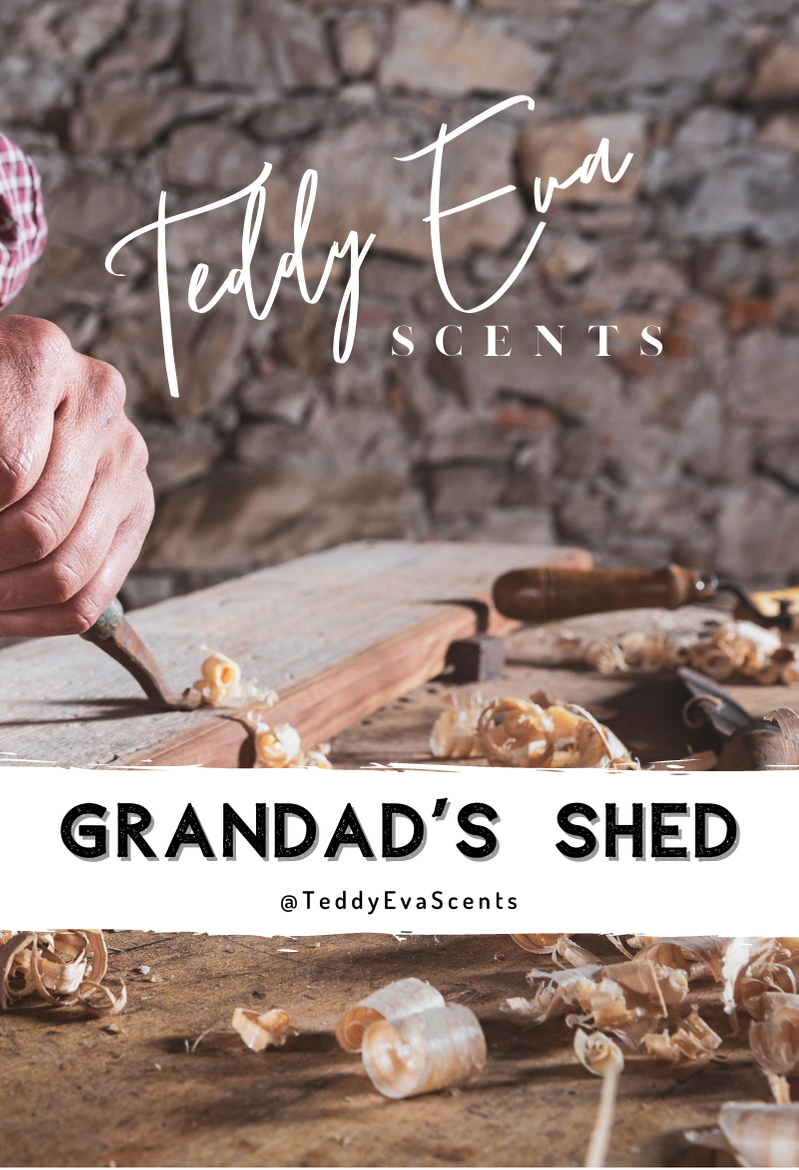 Grandad's Shed Teddy Clamshell
Sale price

$8.00
Regular price
Choose options