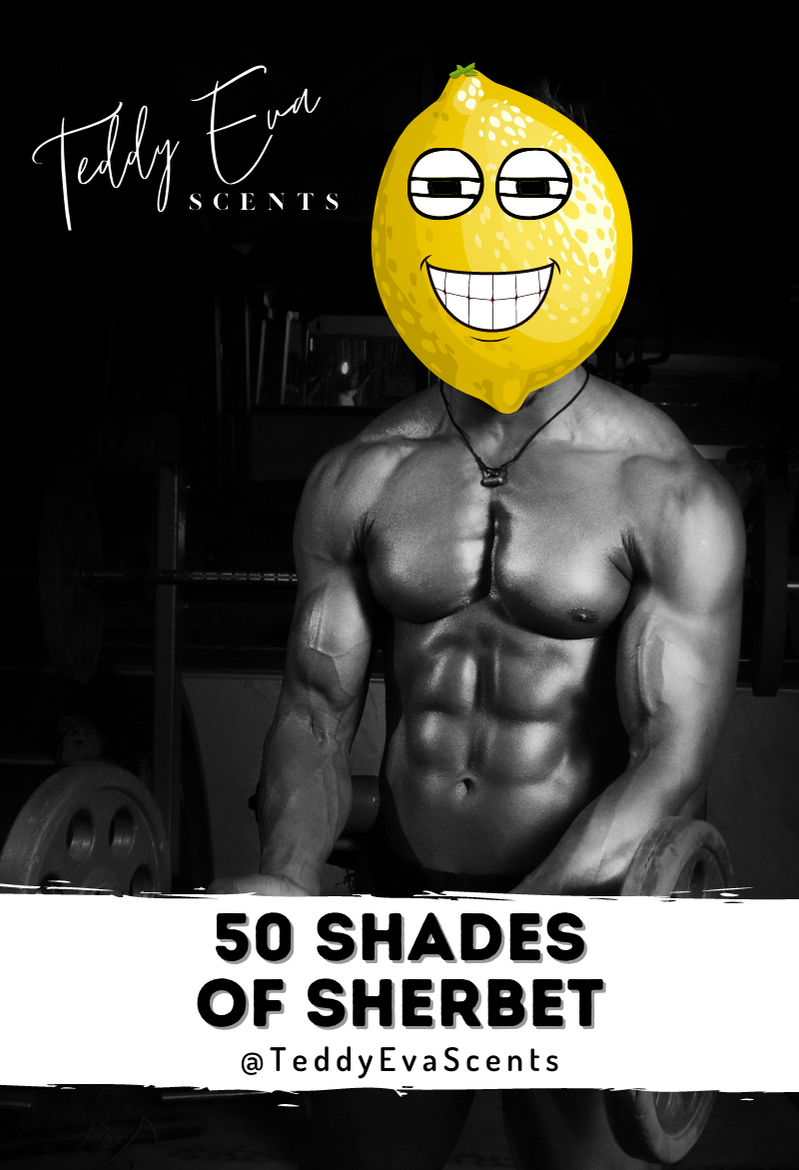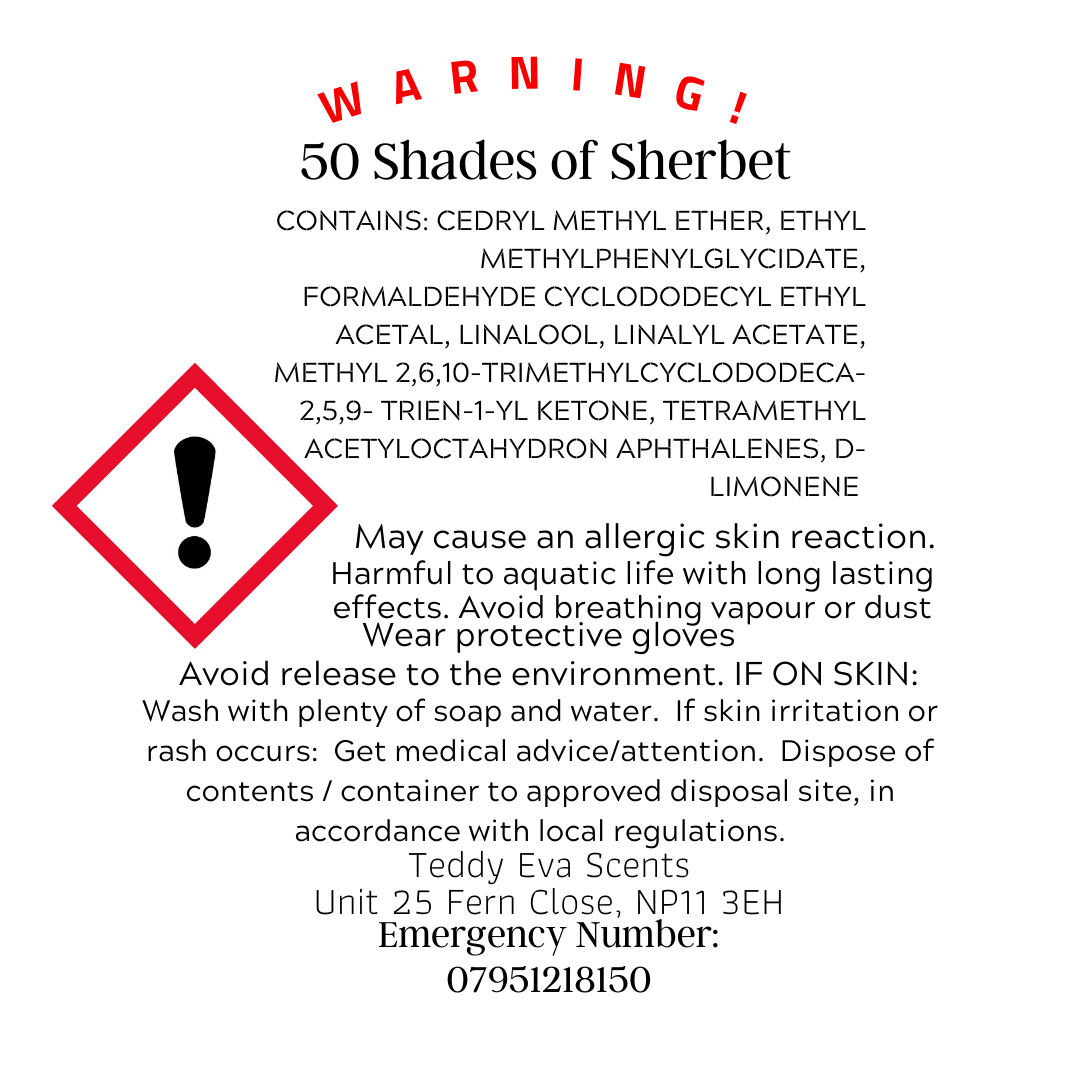 50 Shades of Sherbet Teddy Clamshell
---
Welcome to the wonderful world of weird wax melts with Teddy Eva Scents! This wax melt is 50 Shades of Sherbet. Sounds weird already, doesn't it?
What does 50 Shades of Sherbet smell like?
Have you ever been sat there going "Hmm... Lemon sherbet is good and all, but wouldn't it be better if it smelt sexier?"
Well that's what we've done!
We've taken the innocent, peaceful lemon sherbet and mixed it with the Savage aftershave to create this custom blended wax melt.
I'll be honest, the dominant notes in this is the lemon sherbet. But there's that undertone of sex appeal that I personally think weirdly works.
I'm really not sure what sort of demographic we're trying to hit with this wax melts, but I'm assuming there's some people out there that have a kink for randy lemon sherbets! If that's you, then you've found your tribe.
50 Shades of Sherbet Teddy Clamshell Details
Size

: Our 

Teddy Clamshells

 currently come in two sizes. We have our newly designed Teddy Clamshell which is 85-90g and then our Extra-large Teddy Clamshell which is over 100g.

Wax: Our wax is 100% soy wax mixed with mica powder to colour it and give it that shimmer!
Our products, to the best of our knowledge, are all vegan and cruelty-free. If you have any specific concerns then please get in touch.
We are CLP compliant and fully insured. The CLP can be found in the product images before you even purchase.
Fully recyclable PET plastic clamshell with 

Resin identification code for practical, household recycling. Just like recycling a bottle of pop!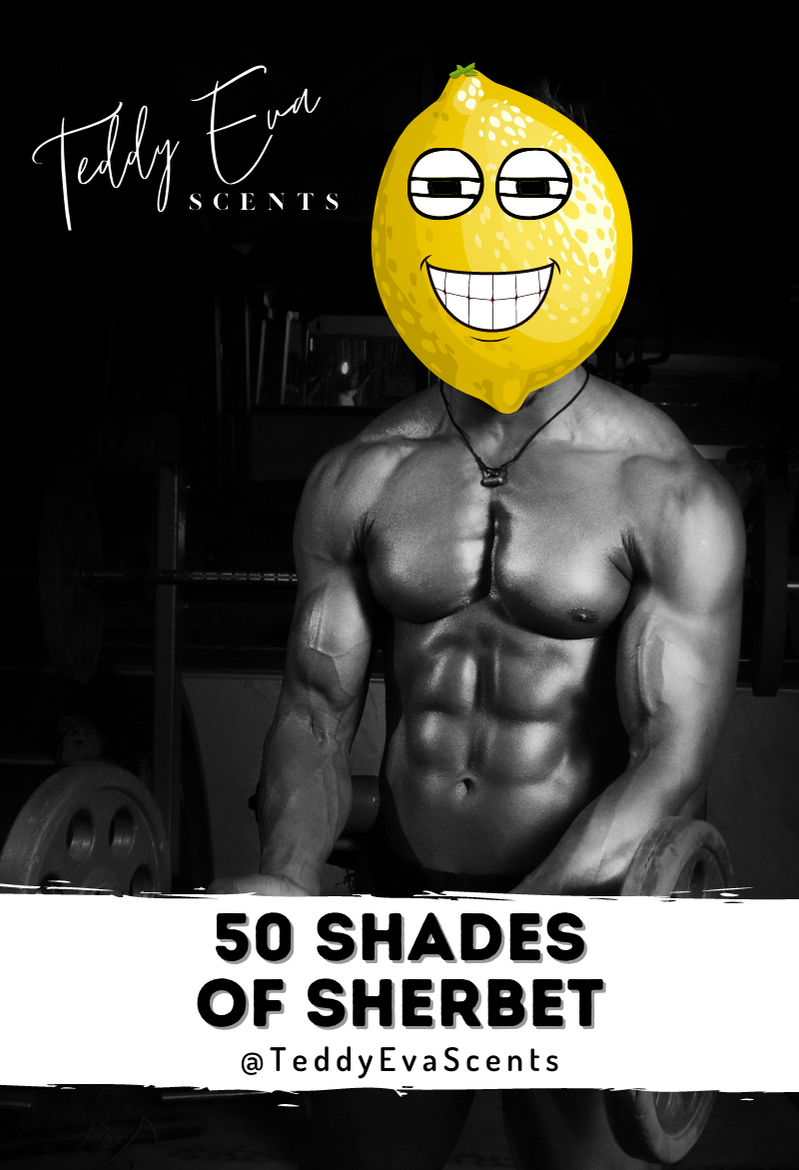 50 Shades of Sherbet Teddy Clamshell
Sale price

$7.00
Regular price
Choose options